Picture of the week: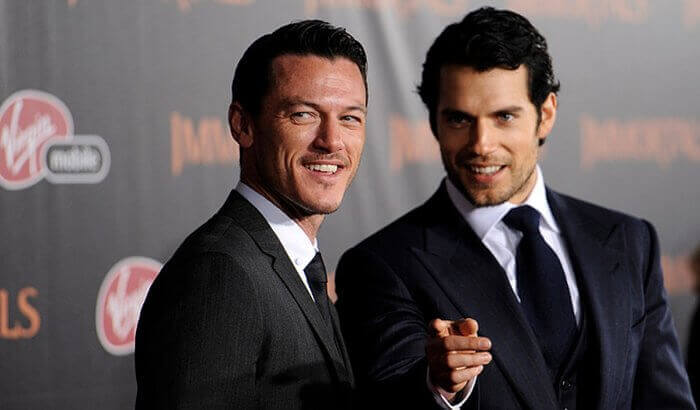 Immortals (via Kel) opens today. I've seen it but will hold my review until Monday when all the box office numbers are done.
In other movie news, the premiere for Breaking Dawn part 1 is on Monday and fangirl fervor is at what is likely an all time high. Granted Twilight is like catnip but 700 people started camping out yesterday at the Nokia Theater for the premiere.
TV show of the week:
Terra Nova. I realize this debuted over a month ago, but I'm still subject to hulu delays and chasing expirations. So I just watched it this week. All 5 episodes that were available. Tonally there's something interesting about it. Yes, there's dinosaurs and the visual effects are cool. But it's got more heart and depth than Jurassic Park. I think it's because the characters aren't one dimensional at all; the bad guy seems really good and yet his nemesis is cruel but well-intentioned – the hero, of course, is stalwart but he's also flawed and tender and admits when he's wrong. Two of the most interesting characters, though, are the teenagers – they bring a depth of emotion to each episode and there's something about Landon Liboiron's eyes that even when he's given simple dialogue there's something interesting in there somewhere. Not as interesting as Wentworth Miller in Prison Break, but interesting still.
#FF
@tng_s8 because it's clever and funny and a great way to remember a well loved show.
And finally, interview of the week
If you haven't read it yet, Joss Whedon talks about Much Ado and Wonder Woman and modernizing Shakespeare.