During production on his new film Hidalgo, Viggo Mortensen was so moved by the reenactment of an Indian ritual known as the Ghost Dance for the movie that he had to capture it on film himself. The resulting panoramic photos, utilizing dreamlike long-exposures, have been collected in a new book, Miyelo, published by Perceval Press.

"When you have these figures, these humans, moving," says Mortensen of his surreal technique, "you can see the echoes of their movements, their residue as they're moving through frame…It makes their presence sometimes so thin that they become one with the landscape, one with the air."

It helps that his photos capture moments that are part memory but also part hallucination. In Hidalgo, Mortensen plays a Pony Express courier who travels to Saudi Arabia to compete in a dangerous race, his remembrance of the aftermath of the Ghost Dance and the Wounded Knee Massacre "comes back to haunt him at that time, very far away from the original event, geographically and in every other way."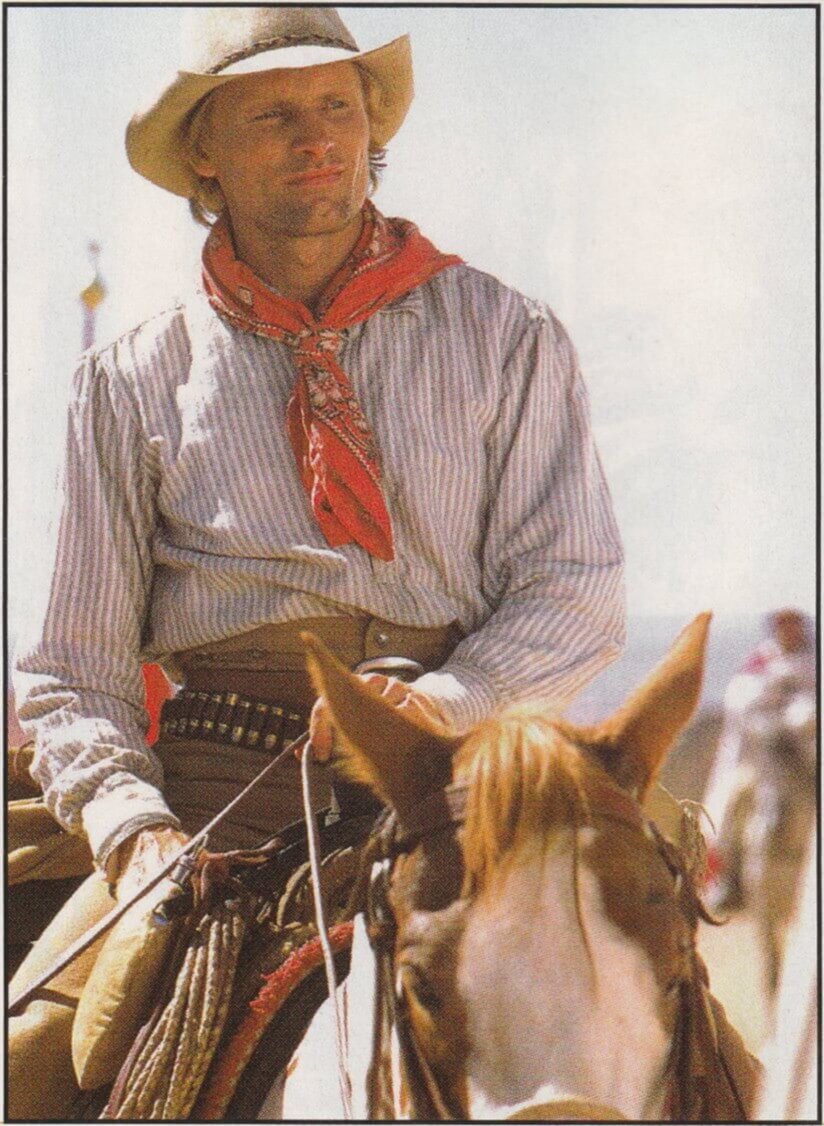 The actor's photos between takes represent his own attempt at capturing, "without interfering, what they were doing, and to incorporate them into the landscape."

The results, recently exhibited at the Stephen Cohen Gallery in Los Angeles and to be seen in New Zealand this December, are the most recent example of Mortensen's artistry. Also published by the actor: Signlanguage, featuring photography and paintings from his stay in New Zealand.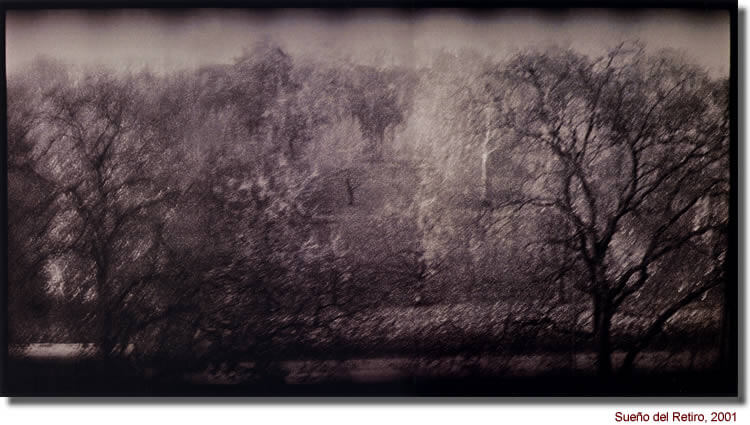 This latest work, however, contains some of his most urgent, personal work to date–the topic of the Ghost Dance and the tragedy at Wounded Knee had been a source of fascination for Mortensen for years.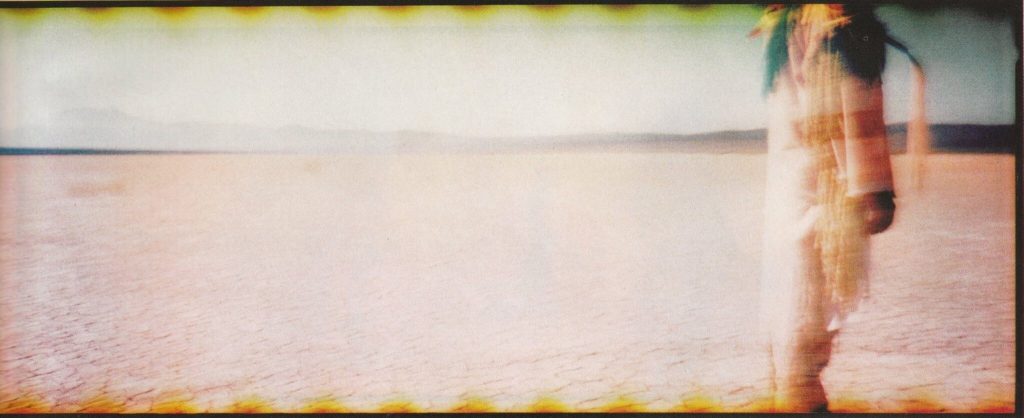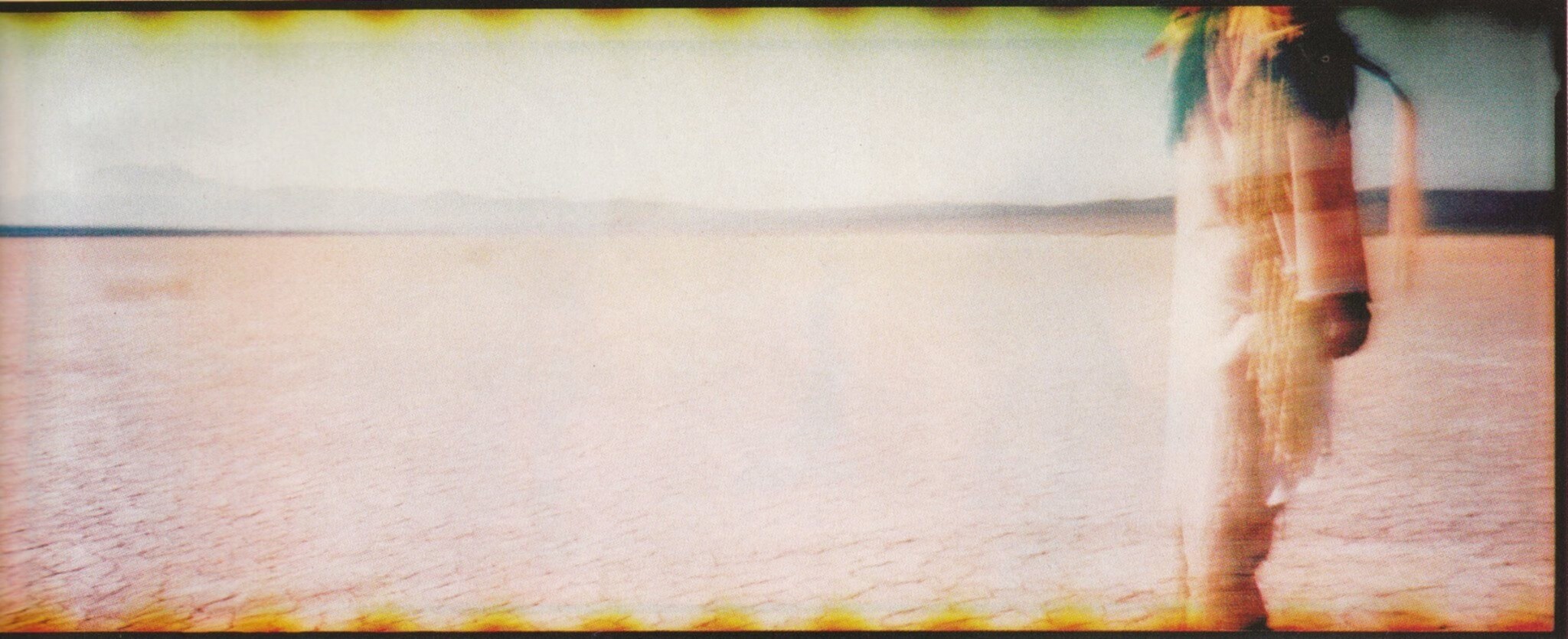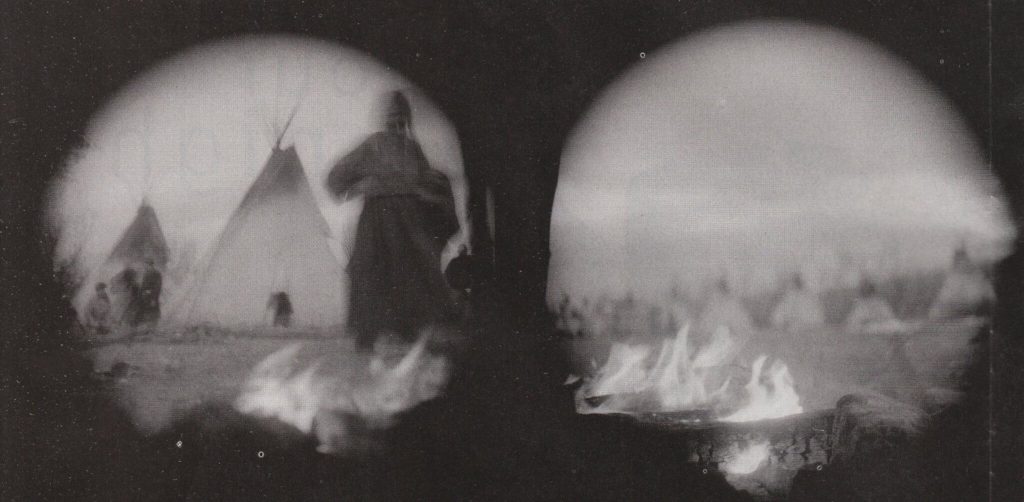 This article has been edited for girlsspeakgeek.com. The complete story appeared in
Movieline
Nov.2003.