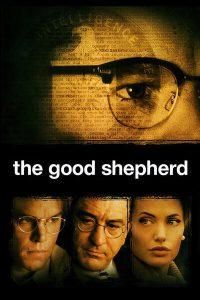 Rating: 2.75 of 5





I liked the way the story unfolded. At first I was fairly confused but I trusted that it would eventually make sense. And most of it did. But I still have questions. There were nuances and characters from the first parts that I'm not exactly sure who was who and what was really going on, underneath the plot points.
One of the reasons for this is that it's full of intrigue. I read a lot of Robin McKinley when I was too young to understand it all because of the way she writes; she doesn't always explain what's happening emotionally to people, she just sort of implies it, or talks around it or talks about it. It's something I got used to in reading her. People in this film are speaking seemingly plainly but you know they're saying so much more than the words. They're saying all sorts of things without saying them and I was used to it.
Except I know I didn't get half of them 🙂
The nice thing about all the intrigue is that the characters were really well developed and interesting. I haven't decided yet if it's worth seeing again in order to understand everything better. But I also like that it wasn't easy to understand. For me it's the defining aspect of the film. I read a Variety review and completely agreed with the flaws they mentioned,
"Crucially missing is slowly building momentum, a firm hand on pace, a way to convey gradual moral decay and a talent for magisterial storytelling".
If they had better handled the pacing and the gradual moral decay and if I had liked the characters or the story better then I'd love to see it again and try to figure it out. But I'm not sure it's worth it.
| | |
| --- | --- |
| Writing: | |
| Characters: | |
| Performances: | |
| Directing: | |
| Production: | |
| Overall: | |