Tragically, I wasn't at Comic Con this year. …It's entirely possible I need to remind myself of the actual definition of tragic but I digress. In lieu of having actually been there I've collected all sorts of news and videos and photos from the panels so we can all pretend we were there together.
Marvel
Marvel definitely knows how to do Comic Con. Though I found their panels a bit lackluster this year, mostly because I'm not that interested in the properties they had panels for.
There was a Captain America panel, which was the most interesting. But no good pictures from it or comments that I found especially interesting. Probably I'd be more excited if I'd been there and seen the footage.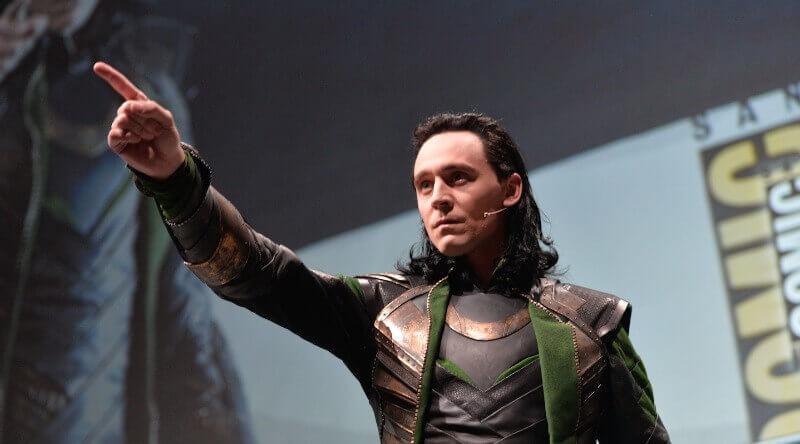 There was nothing for Thor, really. Even though Loki showed up which I bet was pretty exciting. And Tom Hiddleston's definitely dedicated.
I really wanted it to be a surprise, and that's the hardest thing in our world now is to keep something so secret that it's actually a surprise. I had to fly in — this is no joke — I flew in to San Diego from London as Jango Fett from the Star Wars films because I knew that if I was seen in San Diego there would be a picture on Twitter or Instagram or Facebook, "I've just seen Thomas in the San Diego airport, I've just seen him in the hotel. He's obviously here for 'Thor 2.'" I'm 6 foot 2. It was the only one that fit in the costume shop. They were sold out of Stormtroopers. full interview here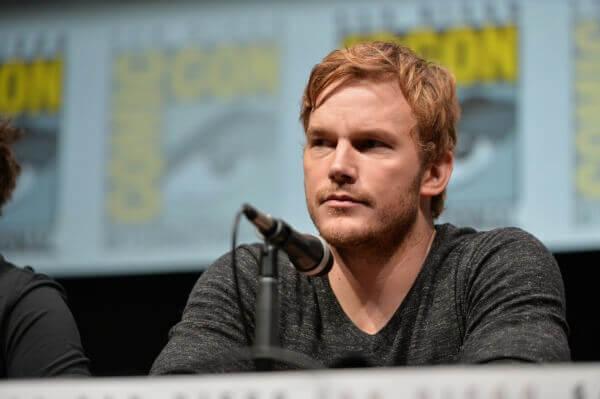 But then Guardians of the Galaxy… I'm trying to keep an open mind and see what it's going to be, but Chris Pratt isn't quite Hemsworth or Evans. Though he does fulfill the apparent requirement to be named Chris.

Agents of SHIELD
I very excited about Agents of SHIELD for a whole host of reasons. A part of me feels guilty for being excited even though I know I shouldn't be. But that is neither here nor there. I read recaps from the panel though I didn't find anything specific I wanted to post. In part because I completely agree with Jeph Loeb – I don't really want to know too much about the show, I want to experience it.
Addressing, first, the idea of the secrecy of it all, one of the things that was really important to us was to be able to make [Comic-Con] into something that was special, unique and wonderful. Knock wood, it came off without a hitch. There were some surprises that we wanted to keep as surprises. Marvel gets asked all the time, "What is it about you guys and your secrecy?," and our answer really is, "If you've ever told a story, and then someone yells out the punchline before you get to the end of it, you [get mad]." I know we call them spoilers, but really, that is not a compliment, at the end of the day. Spoiled food is not something that you really want to eat. full interview here
X-Men Days of Future Past
Kel sent me the entire X-Men panel to enjoy. It was a huge cast and Geoff Boucher said it was more exciting than when the Avengers assembled. I was there when the Avengers assembled and as much as the X-Men have always been my favorite I have to disagree. Partly because I don't love the movies as much as I love the characters. And also because X-Men suffers from the Terriers Effect in comparison to Avengers. And I love James McAvoy so that's saying something. Still, Hugh Jackman and James McAvoy and Patrick Stewart and a few of the others seemed like they were having fun and so I'm sure being in the room had a really good energy and it must have been a fun panel.
The best part of this movie is knowing that, at an earlier time in my life, I was James McAvoy. full interview here
Divergent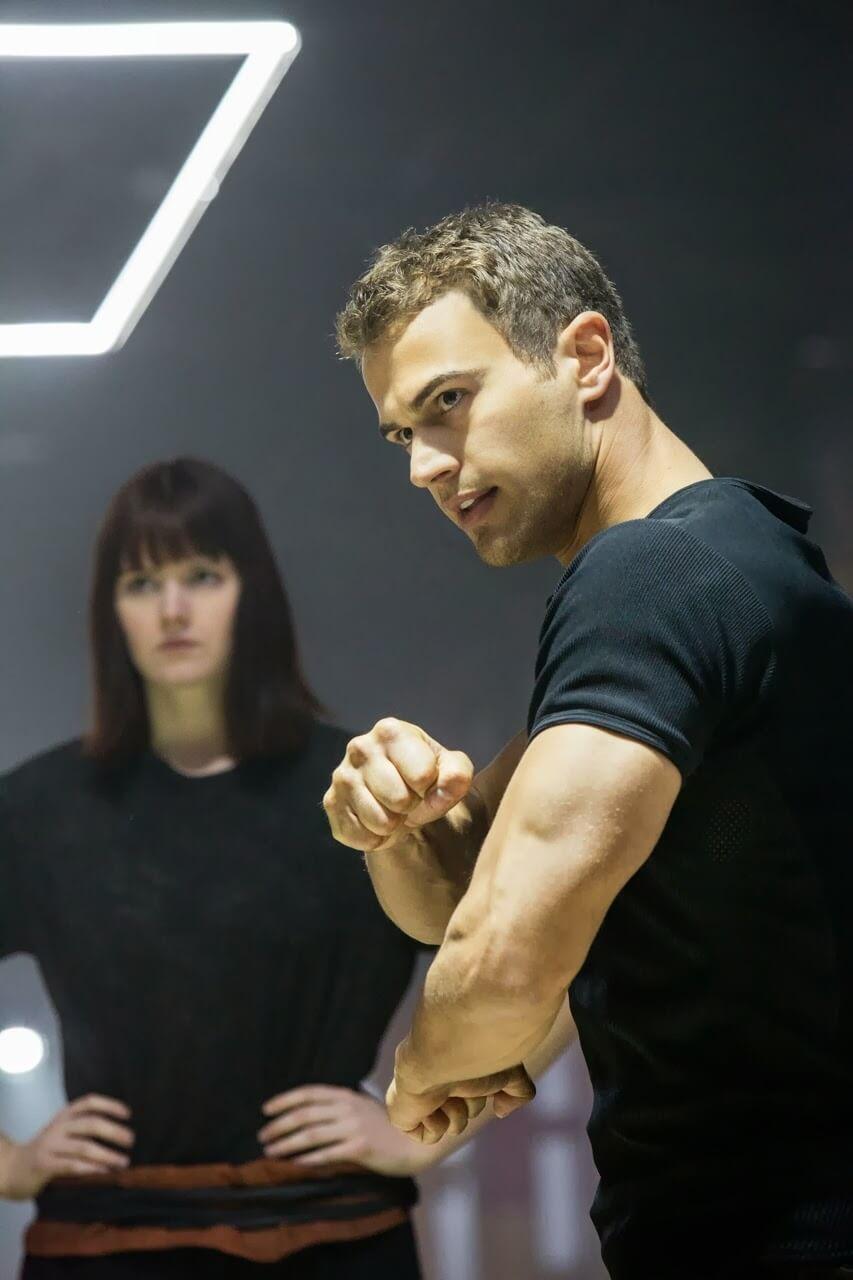 Divergent is, of course, the next YA novel coming to the big screen. Theoretically, I should be excited since YA is one of my favorite genres to read. And because I'm very familiar with the Divergent universe since I seemed to read the first book before a lot of people. And a whole lot of people have read the books by now. It's another one of those books where I didn't love the writing style – even though I did enjoy the story considerably more than Hunger Games. But that's just good reason for it to be a better movie than it is a book. Also, Theo James….
JAMES: I had an affinity with the character from the very first time I read anything on it. He was different to me because he had a very grounded, quiet sense of masculinity, which I don't think you see much these days. In my mind, the character is reminiscent of those old movie stars, like Paul Newman, who have this strong sense of masculinity without having to show it, and who are watchful and intelligent, but also incorporate all of those traits of someone with strength and a strong sense of being. full article here
The Hunger Games
I'm not a huge Hunger Games fan so I can't say I'm one of those waiting anxiously for Catching Fire. But, the trailer they released looks pretty good (even though it probably doesn't qualify as news at this point but whatever). I like the way President Snow draws the distinction between the games and real war. Hopefully the movie will be better than the book, which would actually kind of be exciting…
VERONICA MARS!!
I think when the time comes I may need to orchestrate a watching of the first three seasons (yes, even the third season!) before the movie comes out. Help out the uninitiated. Until then, here's a very fun featurette and trailer.
Nerd HQ Conversations for a Cause
Zachary Levi's Nerd HQ also has small panels that people pay to attend and the proceeds to go charity. It's a pretty cool idea and he always has great people featured and usually the conversations are more interesting with a smaller audience. So, here's just a few quotes from the various panels.
Evangeline Lilly
A fan asked her to say something in Elvish
"You guys want to get me fired, don't you."
He replies, "We won't understand anything anyway."
"This is Comic Con! This is where the fluent Elvish speakers come. The only people in the world who know elvish are here in this room today!"
But then the best part is at the end when he says thank you in Elvish! Well, I was amused.
Joss Whedon
Joss' panel last year was really interesting but this year everyone seemed kind of focused on asking him the same questions he's answered before or questions he can't answer about future projects so it was less interesting. He did quote David Mamet, though.
"Everyone makes their own fun–if you don't make it yourself, it's not fun, it's entertainment."