Picture of the week: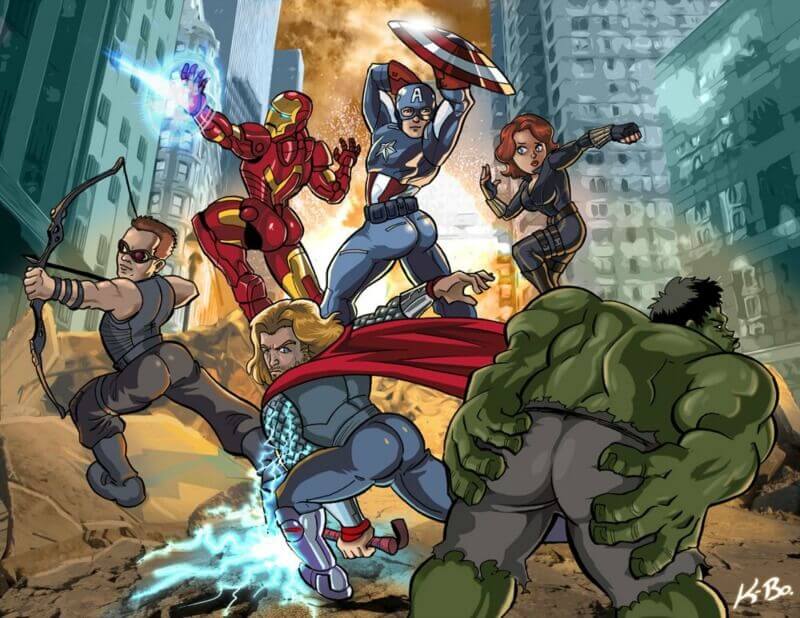 Annnnnd we're back to the Avengers. Because this picture is hilarious and timely. Joss Whedon is renowned for his portrayal of women as strong, interesting figures in stories. But the comic book genre, while full of complex women, is known for over-sexualized drawings that can marginalize interesting women (even when DC isn't diminishing them completely). So, it's fun to see the tables turn – and to see an artist point out the absurdity of the status quo.
Tweet of the week:
I've seen this quote before and I'm always amused and it's kinda true. it's also rather indelicate so I'd never repeat it out loud. But I'd totally let @NinaDobrev say it for me.
TV of the week:
Haven. Because I just got around to watching the last four episodes of the season this week. And because I really liked this season more than I thought I would. Kind of like The 4400, it's not genius but it's compelling enough for me to really enjoy. It was helped immensely by the music supervisor who kept putting really good music at the end of the episodes. And also, Tahmoh Penikett was in the season finale.
any week with Tahmoh in it is a good week.
#FF
@lustforlove edition: @frankranz who never tweets but is still cute and funny and kinda sexy. Favorite tweet: