Normally I can't wait to post my annual best tv list. After crossing the threshold with a tv marathon on New Year's Eve (this year it was White Collar) it's one of my favorite things to do. But this year there was a slight delay. Because I couldn't let myself entirely close the book on tv in 2011 without watching the last 5 episodes of Stargate Universe. It was never the best of the franchise, but it was good and familiar and had moments of brilliance. The character dynamics were interesting and the stories often demanded questions of what you accept when what you believe is challenged. I always thought there were really interesting storylines they didn't quite hit on and certain things I wanted to see. But I liked the characters and I liked the journey.
Caene: Out here on the edge of the universe, who you are and what you believe is everything.
:: Intervention
So consider that bit of a memoriam an honorable mention.
Also honorably mentioned is Merlin. Not because it wasn't fantastic this year or because I don't love it but because I couldn't bloody well see it. Now I know how people in other countries feel about US shows. We live in a global and digital economy, content creators should be better about making their product available!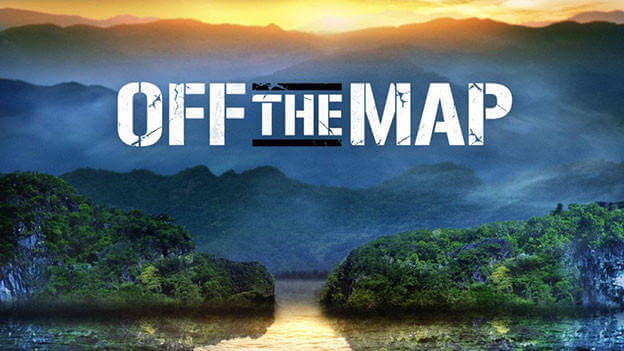 10. Off the Map
I realize, even as I write this, that I'm going to get made fun of for this one. It's Shonda Rhimes. It totally bombed. But every time Off the Map showed up in my queue it was the show I was happiest to watch and I can't help that I kind of loved it. It was light and very pretty with a sense of heartwarming fun. 80% of the episodes made me cry (the good kind of crying not the sad kind). It was a bright, colorful, emotional show. With actually decent characters who were constantly evolving, constantly questioning themselves and each other, constantly having to decide who they were going to be and what really mattered. But also bright, colorful and emotional (and I may be a geek but I'm still a girl so get over it).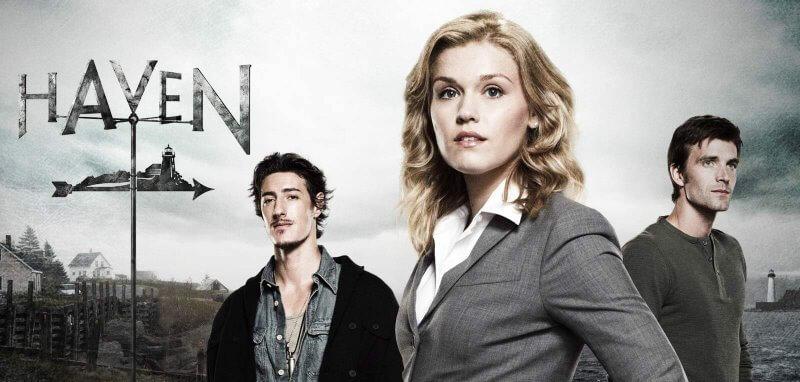 9. Haven
I honestly never thought Haven would make this list. The first season was good enough and mildly interesting but for some reason I liked it and kept watching. The second season has been surprisingly emotionally resonant. It's had great music at the end of several episodes (who would have thought I'd be getting the majority of my music from Haven!). Audrey Parker's Day Off took a cliched sci-fi plot and gave it a surprising undercurrent of emotion and heartbreak. Who, What, Where, Wendigo was very pretty and unexpected. And the season finale was really good (though how can you go wrong when Tahmoh Penikett shows up?).
But the ending – I mean, wth!? Why would Nathan go and get that tattoo? That made no sense. I'm sure it will when it comes back for s3. But I don't want to wait for answers!
They say love conquers all you can't start it like a car you can stop it with a gun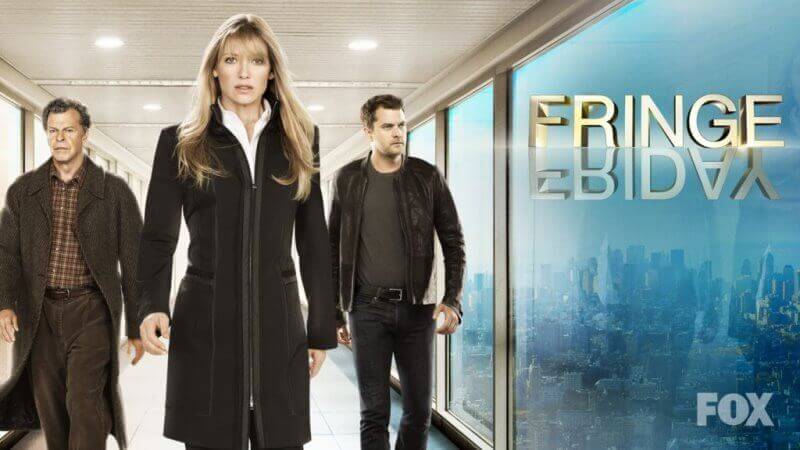 8. Fringe
I don't know why Fringe feels like a chore to me. Every time I watch Fringe, I enjoy it. There really isn't a complicated mythology to keep track of. There should be no reason to hesitate. Except that every time I see it in my queue I feel like I'm delving into something that requires more energy from me than I'm willing to give.
But then I start watching an episode and it isn't difficult at all. It's interesting and the mythology is generally surprising (except when they overlook the exact most obvious things). Peter had some really interesting dynamics and by extension Walter then had to deal with a lot of what Peter was facing, which was kinetic and exciting. That also meant that most of the fall season has been lackluster with Peter's absence. Walter is considerably less interesting without Peter to stabilize him enough to really indulge his eccentricities. But I have hope it'll be good again soon (and yes, I'm writing in a hulu delay – I'm four episodes short of the end of the year).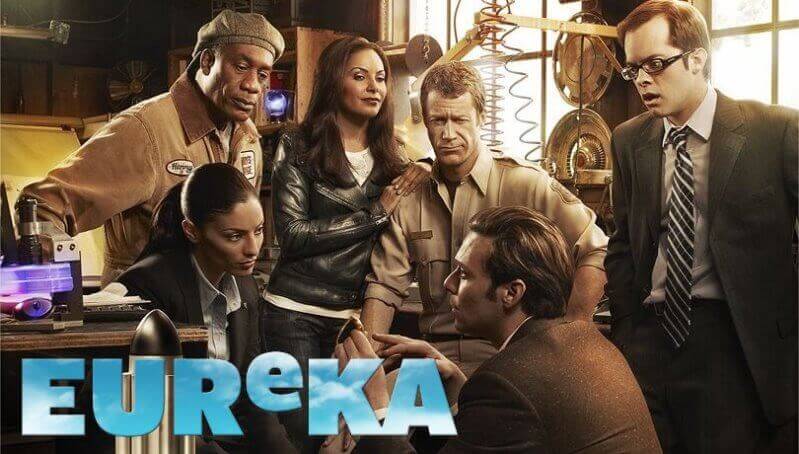 7. Eureka
Who doesn't love Eureka? It's whimsical and it's smart and I love the characters. I like a world where anything is possible and nerdy scientists get to come up with anything they want to make a reality. But it's really the characters that ground the ridiculousness of it and make it fun to watch.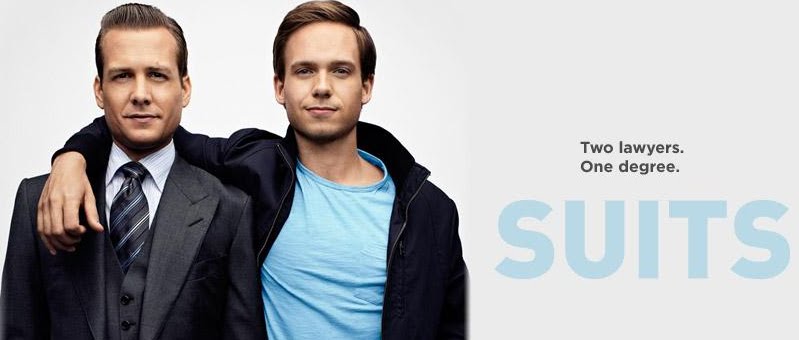 6. Suits
The writing on Suits was incredible. So witty, so sharp and smart I was continually impressed. Harvey Specter is totally bad ass, totally cocky but has what it takes to justify being that cocky. I liked that Mike, however brilliant he was, wasn't "the genius" or "the smartest guy in the room" – just because he had this gift he still had a ton to learn and figure out about life. Plus you've got a really strong, interesting women who in their own way can run circles around these guys. The dialog on this show never stops with the awesome, though.
Ray: You are so beautiful when you're forceful.
Donna: I know you meant that as a compliment but I don't appreciate limitations being placed on my beauty.
:: Bail Out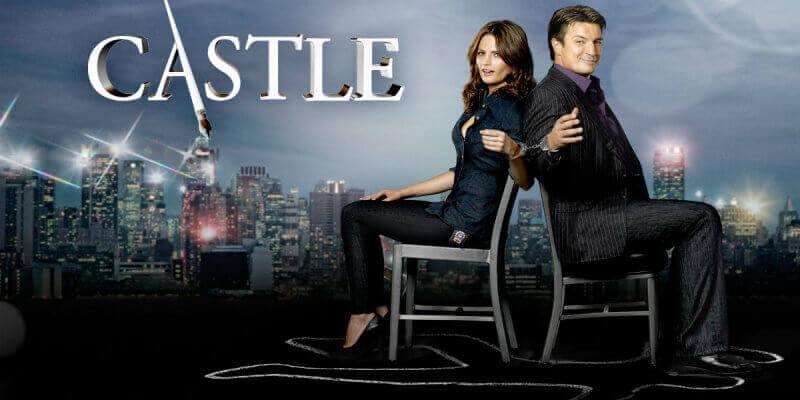 5. Castle
The most watched show on my hulu queue this fall was Castle. In part because ABC makes it so easy with no hulu delay (which also means they expire faster which encourages rapid watching). But also because it's easy to watch. It's smart and amusing and lighthearted without being insubstantial and doesn't require anything of me (see Fringe). It also looks great. I have to admit, it's easier to love shows with great production values.
Beyond all that, and more significantly, every episode this fall has made me like Beckett more. Stana Katic is wonderfully portraying a character who is fierce and indomitable but also vulnerable and flawed which makes her inspirational and still all too human. It's a beautifully layered character and definitely part of a rarefied field of strong female characters (that's another post).
Castle: Because, if you don't believe in even the possibility of magic you'll never ever find it.
:: He's Dead, She's Dead

4. Modern Family / Better With You
Ok, yes, I couldn't bear to have too many comedies take up too many spaces on my list. So they have to share. Better with You was this was a really funny show I had absolutely no interest in until I saw an episode. Comedy is not my favorite genre because I'm generally not amused by what most people think is funny. But this show cracked me up. It's honest but to an absurd extreme I really liked. I think more people actually did like this, they just never watched it to find out.
Modern Family is like the king of comedy right now. It's hilarious and heartfelt and has great characters that do outlandish things. Gloria is amazing. And they had an episode called See You Next Fall where people just kept falling down. How can you not love that?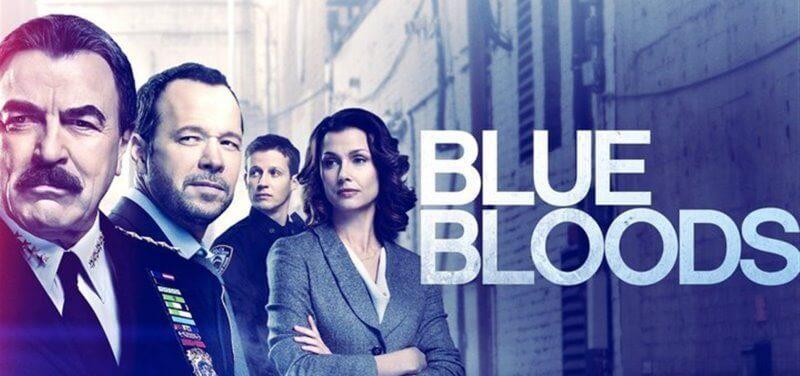 3. Blue Bloods
The primary strength of Blue Bloods is the casting. I've always liked Bridget Moynahan and Tom Selleck is awesome. So you have all of these really strong characters and they create this very authentic family dynamic that holds the whole show together. Because of that all of the stories have a very strong emotional core. I especially like the recent thread of Jamie going undercover with the mob. It's totally on the edge of The Black Donnellys territory and I want them to do more with it.
I also like that it's a show with a lot of integrity. All the characters, but especially Frank, are constantly challenged with questions of their loyalty and integrity and where the good really lies in a situation. And it isn't a story about anti-heroes so they fight and they wrestle and then even when it seems impossible they find a way to do the right thing without compromising who they are.
Frank: Everything has a cost, even the truth. But the reward for truth is a clear eye and a clear conscience.
:: Model Behavior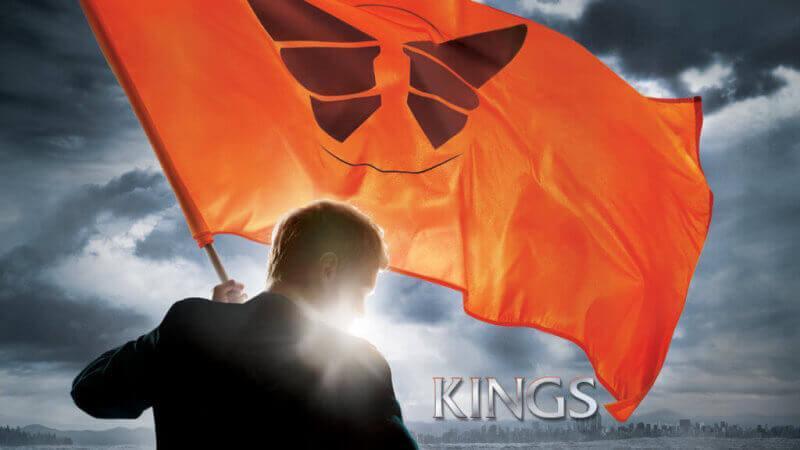 2. Kings
The first time I heard about Kings' premise, years ago, I was doubtful about the success of a modern day retelling of the King David story. The first moment I caught when it aired, though, was intriguing and didn't make any sense but was strong and made me decide I wanted to watch the whole thing properly one day. This year that day came. And it was masterful. It's subtle and striking and incredibly fascinating. I'm astounded by the bargains these characters unflinchingly make for themselves and for each other. But I think the thing I love the most, the thing I'm irresistibly drawn to, is the bold way they tell the truth, without flinching, without apology. There's so many conflicting emotions and loyalties that lend a beautiful complexity to the characters and this undefinable gravitas that is intriguing.
No scene exemplifies this more than this moment, when they talk about being a woman and the awful truth of it. The moment is full of this sad grace, this admission of an awful truth but done with such courage in accepting reality that it's almost breathtaking.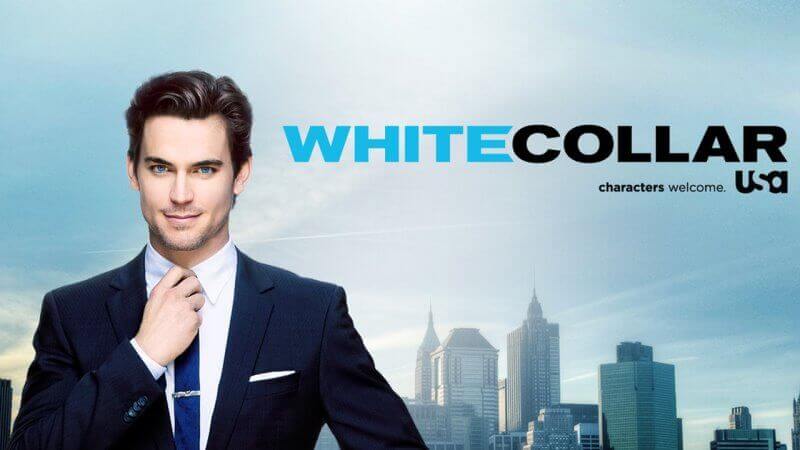 1. White Collar
What can I say about White Collar, it makes me happy. Unlike a lot of shows I don't need a grander mythology or big bad or overarching story. I just need Neal being charming, Peter being smart and Mozzie being eccentrically cunning.
I like the character developments this year, the conflict between Neal and Peter, the questions Neal had to ask himself and the further complications Sara brought to that. It's a witty show, fun and engaging and definitely my very favorite show in my hulu queue. Bring on the cons.
Jones: Why? An almost sociopathic need to tell lies of omission and get something for nothing.
Neil: I was going to say passion.
:: As You Were