I had a hard time coming up with 10 really good shows this year. Chuck almost made it because it's funny and charming. It just isn't quite on it's feet yet, though it continues to improve.
4 shows also fell off the list from last year because I just don't care as much. I stopped watching 24 somewhere in the middle of the season when I realized that nothing was as exciting or surprising in it anymore. Grey's Anatomy went haywire after George and Izzie hooked up and somewhere along the way this season it just wasn't recovering quickly enough. I disconnected from Prison Break at the midseason break. Wentworth Miller is only so interesting and not enough to compensate for how long they've forced this story to go on. I will watch Lost through to the end, but this past season was only ok so it didn't make the list.
But this list isn't about what went wrong, it's about who got it right. So, I present the top 10 tv shows of 2007 you probably weren't watching…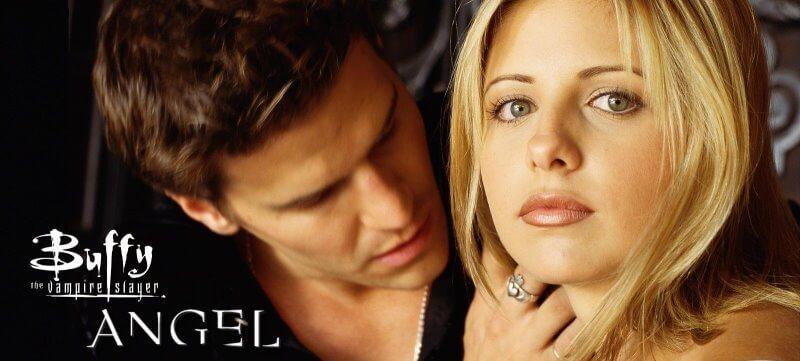 10. Buffy/Angel
I know shows that are off the air are sort of cheating. But a) it's my list – b) I just watched the last 3 seasons of Buffy and most of the final season of Angel this year so it was new to me. Shells is maybe one of the most brilliant hours of tv I've ever seen.
So it deserves to be on the list more than a mediocre season of Lost.
Soul-having Spike is intriguing and fascinating; though more so when he's interacting with Buffy than with Angel. Wesley and Illyria were haunting and amazing. Seriously, I'm referencing 4 seasons of tv so there was more fun than I can fit here.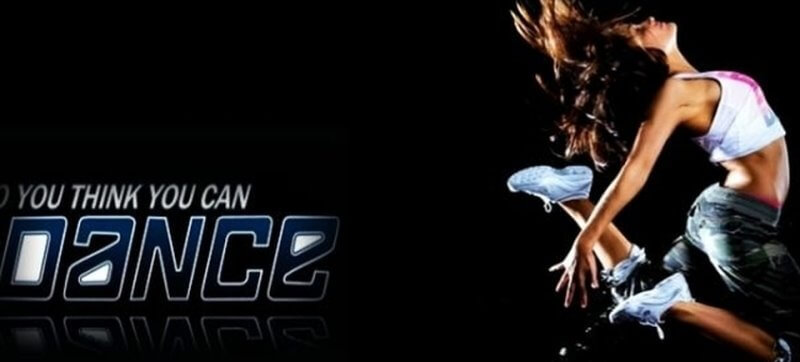 9. So You Think You Can Dance
This wasn't as good as previous seasons. But it's the best dance show on tv and I like dancing. I think it was because in past seasons the choreographers have pushed the dancers. Some faltered and some stepped up into these brilliant dances. This season the choreographers seemed to create at the dancers existing level which didn't make for nearly as dynamic dances.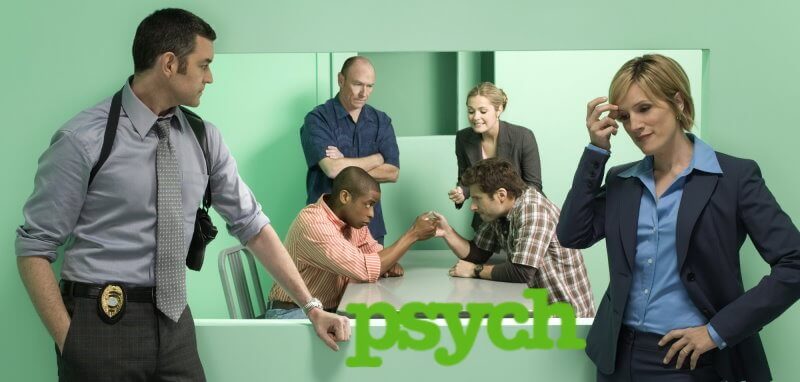 8. Psych
Psych is odd, inventive, unique and funny. For all of that, though, it sometimes comes across as bland. Shawn is ridiculous but just enough so you still buy it. Gus is the perfect straight man and despite that usually gets to be the funny one. I like that it's light easy fun.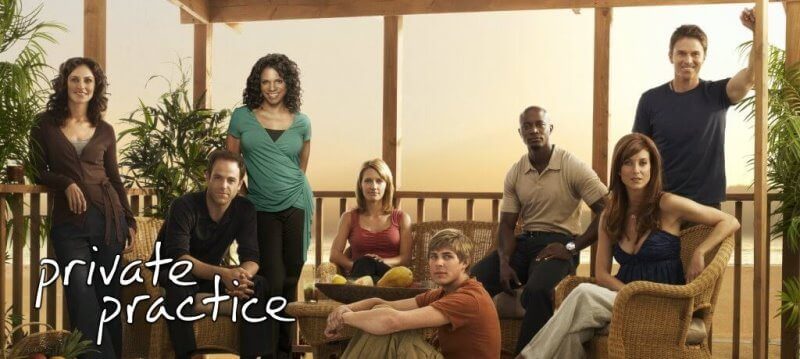 7. Private Practice
I didn't like how the pilot made Addison completely neurotic. I did like how the second episode gave her honesty and strength in the midst of her neurotic break down. For the most part Private Practice is typical prime time soap but it manages to be touching and every now and then honest enough to make it worthwhile.
Plus, Chris Lowell moved over here from Veronica Mars so it has to get points for VM alumni. (Which means that Moonlight should have made the list, but it's a CBS shadow of Angel so even with Jason Dohring that's just not enough).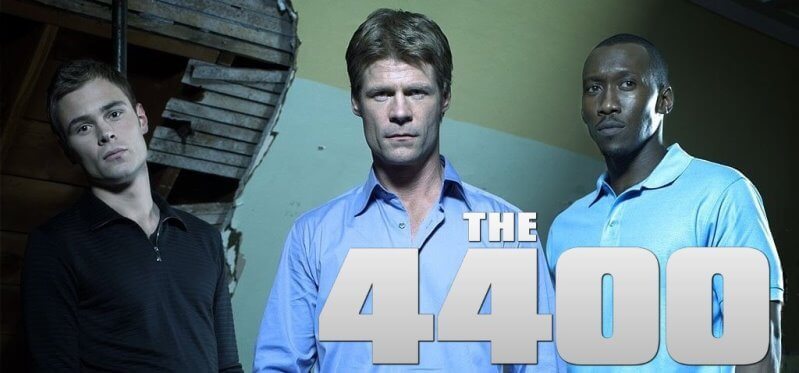 6. The 4400
I know, no one who reads this list has ever watched The 4400. That doesn't mean it's not good. Granted, this past season had it's faults. Once you start talking about heaven on earth you've kind of written yourself into a corner. But it also had it's strengths in the continually interesting characters (I loved Kyle this season) and the conflict they created with promicin. Would you take a drug that had a 50/50 chance – either you get a super human ability or you die…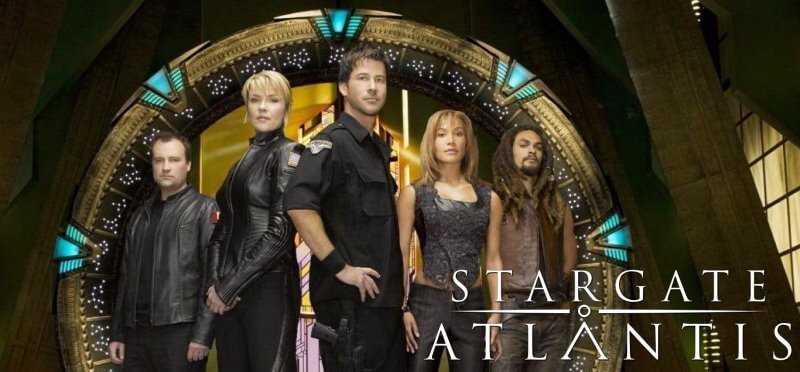 5. Stargate Atlantis
I love Stargate Atlantis. I love Sheppard and I love McKay and I love that it's smart and funny and exciting and not afraid to reinvent itself and change the rules and take risks with their characters. I miss Carson Beckett and I hate that he died! But I love Jewel Staite (bonus points for Firefly alumni) and I like what she brings to the show. I wasn't thrilled when Carter came over from SG-1 (seriously, you had your show let it go). But she finally gets to have long hair and the experience she brings to the base has been good for them so it's ok. Did I mention I love Sheppard?
McKay: Say, you and I are about even when it comes to looks, right?
Sheppard: Who's been lying to you?
McKay: No, I'm serious.
Sheppard: I am, too. Who's been lying to you?

4. Heroes
Everyone knows that Heroes faltered in it's second season. Tim Kring even admitted their missteps. Four Months Ago was as close as they came in the fall to fulfilling the show's potential. But since this is a 2007 list I get to factor in Company Man and String Theory and the other great episodes from the spring; which were fantastic! When this show works it's some of the best on tv; which I think is why people get so gravely disappointed when it doesn't work.
Also, bonus points for having Veronica Mars herself (Kristen Bell) in the new season.

3. How I Met Your Mother
How I Met Your Mother is the funniest show on tv that not enough people are watching. Here's what I think…Friends was brilliant and hilarious and genuinely incomparable with anything. It embedded itself into our generation and became a part of it, but didn't represent us. Even when they were pretending to be in their twenties they were too old because we were all watching it while we were in college, or in later seasons just after when they were all freaking out about turning 30. How I Met Your Mother represents where most of us are living now. So, I would go so far as to say it's the quintessential show of our generation. Friends is the eminent comedy of our generation.
Suffice it to say – How I Met Your Mother is made of, wait for it… awesome.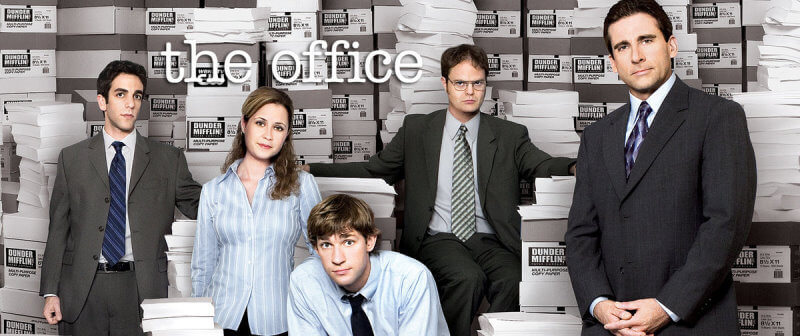 2. The Office
Really, what do I need to say? If you don't know how funny The Office is, it's only because you're the last person on earth not watching it.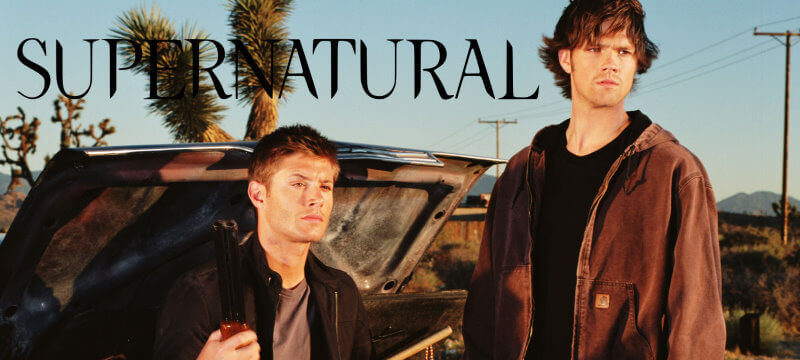 1. Supernatural
Some of you may contest Supernatural deserving number one. That's only because you didn't see Night Shifter which is possibly the quintessential episode of this series (and yes, quintessential seems to be the word of the day). It's scary, a little gory, hilarious (there is talk of mandriods!), inventive, and possibly the best music cue ever. But that (and Born Under a Bad Sign and Tall Tales) was this past spring. The fall brought a show that had finally found it's way. It was good before, don't get me wrong. Everything at the start of season 3 just seemed to be the same thing they'd been doing all along only better. They were more confident in mixing the humor and horror in a single episode. There were stronger performances (especially from Jarad Padalecki in part because Jensen Ackles has always been that good), more dimensions to the characters and new scenarios. Plus the colors are exceptionally good. It's certainly not flawless (Bella still annoys me and something needs to be done about the repetitive argument in the car at the start of each episode) but overall, it's exceptionally well done.