"It was great to have a hand in shaping this Liz's story," Appleby says of directing Jeanine Mason in an alternate version of her own breakout role.
Roswell, New Mexico is billed as the second adaptation of Melinda Metz's book series, rather than a remake of the 1999 show Roswell, which aired on The WB and UPN for three seasons. Accordingly, the new show has forged its own narrative path in its eight episodes to date.
The season's ninth episode features original series star Shiri Appleby returns to the fold as director.
Appleby first threw her hat in the ring for the job last summer. "Reporters were always asking me what I thought of the reboot, and I just said 'I can't wait to direct it!' I thought that was a good way of putting it out there, and letting them know I'd be happy to come join the team."
When the show was assembling its director list, showrunner Carina Adly MacKenzie reached out to take Appleby up on the offer. "It feels like doors are wide open in a way that even six or seven years ago, they were not," Appleby says of her burgeoning career behind the camera.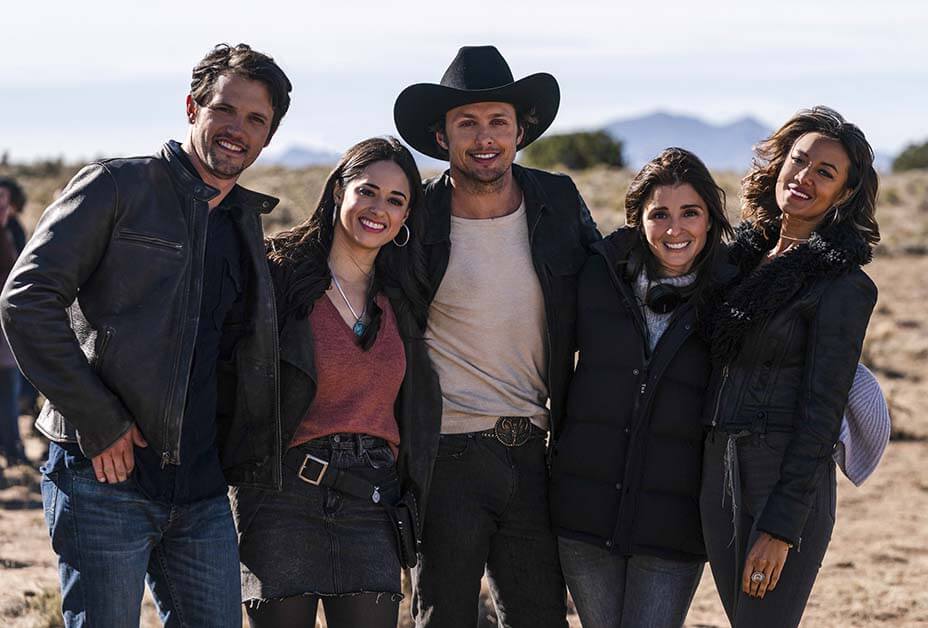 Roswell, New Mexico is a lot more political than Roswell was, and uses aliens as a metaphor to talk about immigration. How do you think the two shows compare?
We really were a show that was about being in high school, and we were saying that being an alien was what it was like growing up; the feeling that nobody really fits in and everyone's uncomfortable in their own skin. I thought at the time that was a wonderful way of tackling the angst of growing up. In today's world, we're dealing with social issues that are really political, which I think the younger generation are much more consumed with now. I don't know if the youth of 20 years ago were focused on [politics] in the way that they are today. I'm really proud of how the show's been reimagined and updated for today's audience.
Did Carina want you to direct 109 specifically, or was that just how the schedule worked out?
Oh yeah, there's something specific that happens in the story of this episode that she wanted me to direct. It was [shooting] over Halloween and I have two little kids, so I asked "Is there any way I could do a different episode?" And she was like, "We really, story-wise, want you to do this one." And once I read the script I understood why, and was so grateful that they gave me this episode.
This article has been edited for girlsspeakgeek.com. The complete story appeared in
The Hollywood Reporter
Mar 18, 2019.