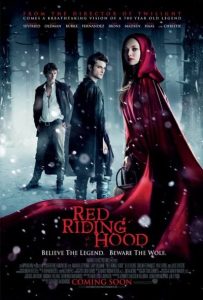 Rating: 1.5 of 5





Going in, this movie had a lot stacked against it. I don't like Catherine Hardwick. I don't like Amanda Seyfried. I did not expect much.
And really, my expectations were met. The one bright spot was Michael Shanks in a small role. yay! Billy Burke was also really good.
Other than that, the story and the performances were about as good as I expected them to be. The production design was pretty cool.
| | |
| --- | --- |
| Writing: | |
| Characters: | |
| Performances: | |
| Directing: | |
| Production: | |
| Overall: | |