There were a few things hanging around that I never posted and so I've decided to institute a Year End Event Horizon to pull together all the flotsam drifting around. Most of it is probably irrelevant by this time. But it's also probably interesting.
and yes, I know that most of it is dated 2011. I didn't have a Year End Edition of Event Horizon in 2011 so these things have been drifting that long.
Picture of the week: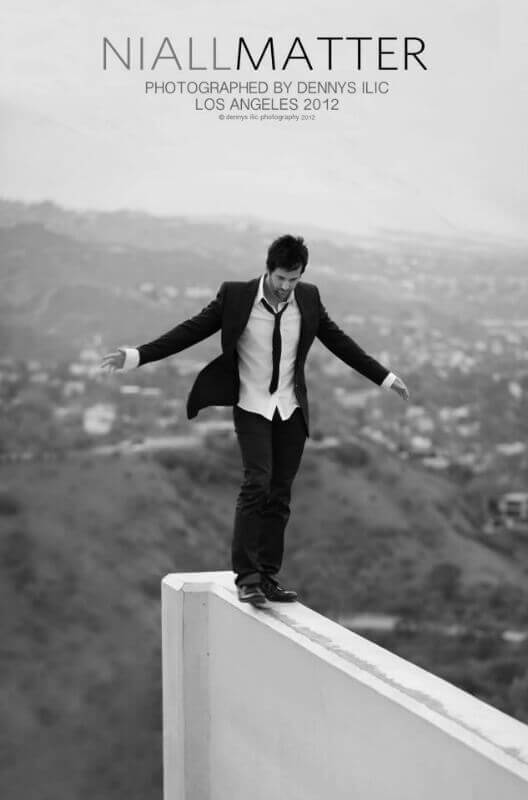 Niall Matter photographed in LA in 2012. Because it's just cool looking.
TV of the week:
Castle for this quote.
Beckett: But, Castle, I also understand why people loved it. It was about leaving home for the first time; about searching for your identity and making a difference. I loved dressing up as Lt. Chloe. She didn't care what anybody thought about her and I kind of did at that time. I mean she was a scientist and a warrior and that was all in spite of the way that she looked. It was like I could be anything and I didn't have to choose. So don't make fun, ok?
At first glance this isn't the sort of quote I would harvest. There are no pretty words or eloquent ideas. It was an episode full of nods to other sci-fi shows and had a great sense of humor about itself (directed by Jonathan Frakes who makes a brilliant cameo). But that was the moment that stuck out for me. Because I think that's how we feel about our shows sometimes. Or maybe it's fair to say that I do. I know good film and tv and I recognize bad film and tv and sometimes it doesn't matter when it's bad because it still resonates. Because I love the characters even if the dialog is second rate.
Interview of the week:
2011 Movieline interview with Saoirse Ronan about being a teenage assassin for Hanna.
What were the most useful skills you learned in order to play Hanna — your tips for becoming a teenage assassin?
Saoirse Ronan: Learn how to use a knife and how to punch. Not a steak knife, but [makes slashing motion] those kinds of knives. You can practice on Eric Bana. I'll lend him to you. [Laughs]

Why was the knife such a favorite of yours?
Saoirse Ronan: I enjoyed it more than anything else. It's not cool, but having a weapon in your hand and doing all these swipes is quite elegant, I think. So I really enjoyed it — it was almost like painting. Like brushstrokes. So that was the reason I enjoyed it, because of the motion of the swipes. Also, don't let anyone know what you're thinking.
source
Email of the week:
From an actual email at work I received in early 2011. Copied for your delight, typos and all. for real.
I do not want to change web browsers,Ii like windows explorer.If I did load google chrome the 2 systems will fight with each other till they cancel each other out and then I will not have any web browser. I know this because it happened to a friend of mine.
Article of the week:
From Film Crit Hulk who I spent a lot of time with this year.
IT'S WHY RIAN CAN MAKE THESE PROPULSIVE, FAST-PACED, COOL MOVIES BUT NEVER ONCE BE MISTAKEN FOR BEING "COLD." HE RESPECTS THE POWER OF EMOTION AND THE THRILL OF THE CLOSE-UP TOO MUCH. THERE IS THIS INEXORABLE BEATING HEART THAT SHOWS IN HIS WORK.

EXCITEMENT IS NOT ONLY ALLOWED, BUT PREFERRED. IN FACT, THE ENTIRE ECONOMIC MECHANISM OF COMIC-CON IS BUILT ON THE EXPECTATION OF THAT EXCITEMENT. STUDIOS EVEN HAVE TO BET ON IT. THEY NEED THAT GROUND SWELL, THE MOVEMENT, THE EXPOSURE, ALL THE THINGS THAT ARE SUPPOSED TO COME OUT OF ALL THE MONEY AND EFFORT PUT INTO STAGING THIS STUFF… AND SOMETIMES IT EVEN WORKS! HECK, WHEN YOU THINK ABOUT IT EXCITEMENT IS ACTUALLY THE CURRENCY OF THE CON.

AND RATHER THAN RELYING ON THE TRIED AND TRUE CREATIVE CONCEPTS THAT HAVE BEEN A PART OF DRAMA FOR GENERATIONS, THEY ARE RELYING ON THE THINGS THAT THEY CAN HAVE MAKE SENSE TO ECONOMICS AND MARKETING MAJORS.

WE TELL STORIES ABOUT THESE THINGS BECAUSE IT'S THE WAY WE CRAFT AN UNDERSTANDING ABOUT LIFE. IT'S THE WAY WE PASS ON KNOWLEDGE AND HEAL THE SCARS OF THE MIND.
source