Picture of the week: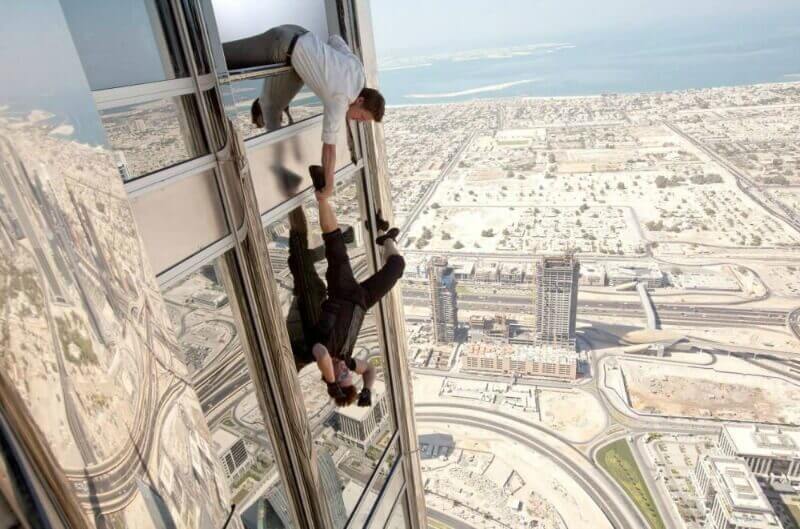 This picture just freaks me out! I had a number of interesting and fun contenders this week, but had to go with this one for sheer awesomeness. I'm not even really a Mission Impossible fan but you have to give Cruise his due for doing his own stunts. MI3 is still my favorite, though I'm curious to go see this one.
Interview of the week:
Jeremy Renner talks to movieline about working with Tom Cruise, doing his own stunts and enjoying the view. It was the bit about the view that made got it on the list.
Quote of the week:
Tom Hiddleston spoke to Hero Complex months ago about working with Joss Whedon. But I just found it so it's the quote of the week, in addition to this little bit, "He kept telling me how much fun he had writing Loki. He steps inside the villains in a way that he doesn't with the heroes."
"Joss gets really excited, I love hearing him giggle from behind the monitor," Hiddleston said. "It's almost like he's hiding behind his own giggles. He's lost a lot of weight during this film. There was one scene where Robert Downey Jr. has to fall to floor and we were trying to work out how to do the film and trying to work out how extreme it should be and Joss came over and said, 'I think it should be like this,' and he just hurled himself at the floor headfirst. I was like, 'Buddy, are you OK? We could pad you up before you do that!' But he went up in my estimation after that."
full article here
Ok, maybe one more. But just because I like Joss Whedon.
The director then went to discuss how he strives to preserve an environment where his actors feel safe to create.

"I want them to feel that they can go too far and try something different, and they know that I won't make them look like an idiot by actually using any of that footage," Whedon reveals. "So long as the script makes some semblance of sense, we get along just fine. All of them had their input to the degree that they wanted it. It's been a real collaborates from the ground up, so that set the tone from the start. I was like, 'I know exactly what I want, if you tell me what you want, we can usually do both.'"
full article here
In trailers this week we had Prometheus (for the record I will not be going to see this movie because it already freaks me out), and The Dark Knight Rises. Both of which were impressive in their own way, but couldn't beat The Hobbit because it's virtually already a classic. and also I needed some place to say something about how odd it is.
Video of the week:
The Hobbit trailer is both awesome and unsettling. Obviously, it looks gorgeous and is impeccably crafted. But there's something about going back to Middle Earth that feels… odd… just not quite right. It's like going back to your home town after having been away for so long and everything looks the same but you can feel that it's different and you're different and somehow this just doesn't fit into the world as it is. does that make any sense?