Picture of the week: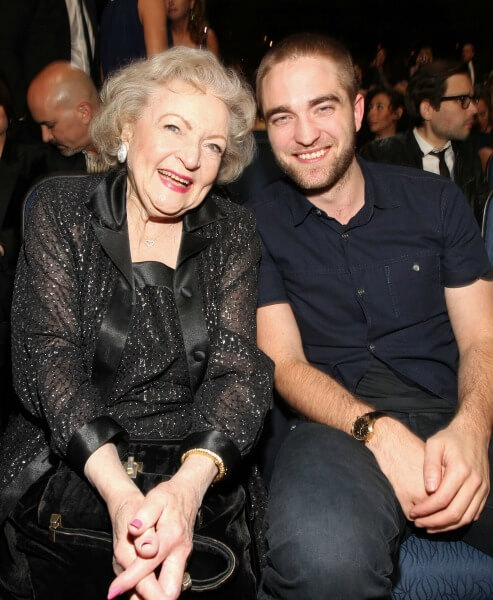 The People and the Critics both took the time to let us know their "choice" in various categories this week. Both of them chose Harry Potter and the Deathly Hallows: Part 2 though in differing categories. But only one brought together Betty White and Robert Pattinson.
Which one did you watch?
fyi – Brad Pitt, George Clooney and Leonardo DiCaprio were all at the other one.
TV this week:
The TCAs also happened, which is a chance for the studios to talk to journalists about their mid-season shows. That doesn't get us any closer to actually watching the shows, though so not that interesting for the rest of us.
And while Kevin Reilly tried to manage our expectations for Fringe, he didn't actually decide anything. That's why the upfronts are the interesting version of the TCAs.
Anomaly of the week:
It is Friday the 13th which is always a fun thing. It makes me want to post my favorite Friday the 13th quote that is, quite unfortunately, too long for a tweet. Though I try every time.
I figure there's all this Friday the 13th energy washing around, waiting to turn you into a tadpole or make you win the lottery even if you didn't buy a ticket, so I might as well ride a little of it.
from Robin McKinley's blog
Tidbit of the week:
Not really enough to be called a full article, but Steven Spielberg takes a moment to confirm he was offered the chance to direct Harry Potter and worked on it for a bit. I can't imagine if he'd actually combined the books and made it animated (though Pixar was at the time and still is doing good work). Which just goes to show that even the most respected directors can suffer from creative differences with the studio.
Quote of the week:
Carter: k. So first my pda has a camera and now black holes are everywhere. People need to know these things!
~ Eureka