In A Star Is Born, his directorial debut, Mr. Cooper wrangles with the celebrity industrial complex. So you can imagine how this interview went.
Bradley Cooper is not not happy to be on the press tour for A Star Is Born, the movie he specifically, exactingly, meticulously, perfectionistically, obsessively directed, co-wrote and stars in. He worked so hard on this movie. Every detail of it comes from a true thing — something he's learned, something he's seen, something he knows for sure.
What a huge bet this was; what a long haul it's been; what a full-on occupation of the last four years — years in which he, after an Oscar nomination for American Sniper, had his pick of just about any role he wanted.
This is the third remake of the movie, the story of the big male star who plucks the little woman from obscurity and watches her celebrity and relevance rise above his, to tragic consequences. Each one is slightly different, a reflection of the filmmaker himself. Mr. Cooper liked that. He liked that there was an opportunity to reflect himself in there: his romantic view of creativity, his despair of what commerce can do to art. He liked that it was a love story above all those things.
He created Jackson Maine in that image: an earnest, rootsy, behatted rock star whose weary, substance-compromised heart can't bear to see the star-making machinery overtake a sincere, poetic message — a character from another time who is reminiscent of Neil Young or John Fogerty, but is none of those guys exactly. Could a musician like Jackson really draw giant crowds in 2018 the way he does in the movie? It doesn't matter. It's taken on with such grand, Hollywood sexiness that it's easy, when you're watching it, to just round up.
Jackson is not so much jealous of Ally, the character Lady Gaga plays, like in previous incarnations of the movie, but he bemoans how the industry strangles her ability to say the kind of things she did when he found her singing "La Vie en Rose" in a bar.
He's not really excited to sit down and explain the thing.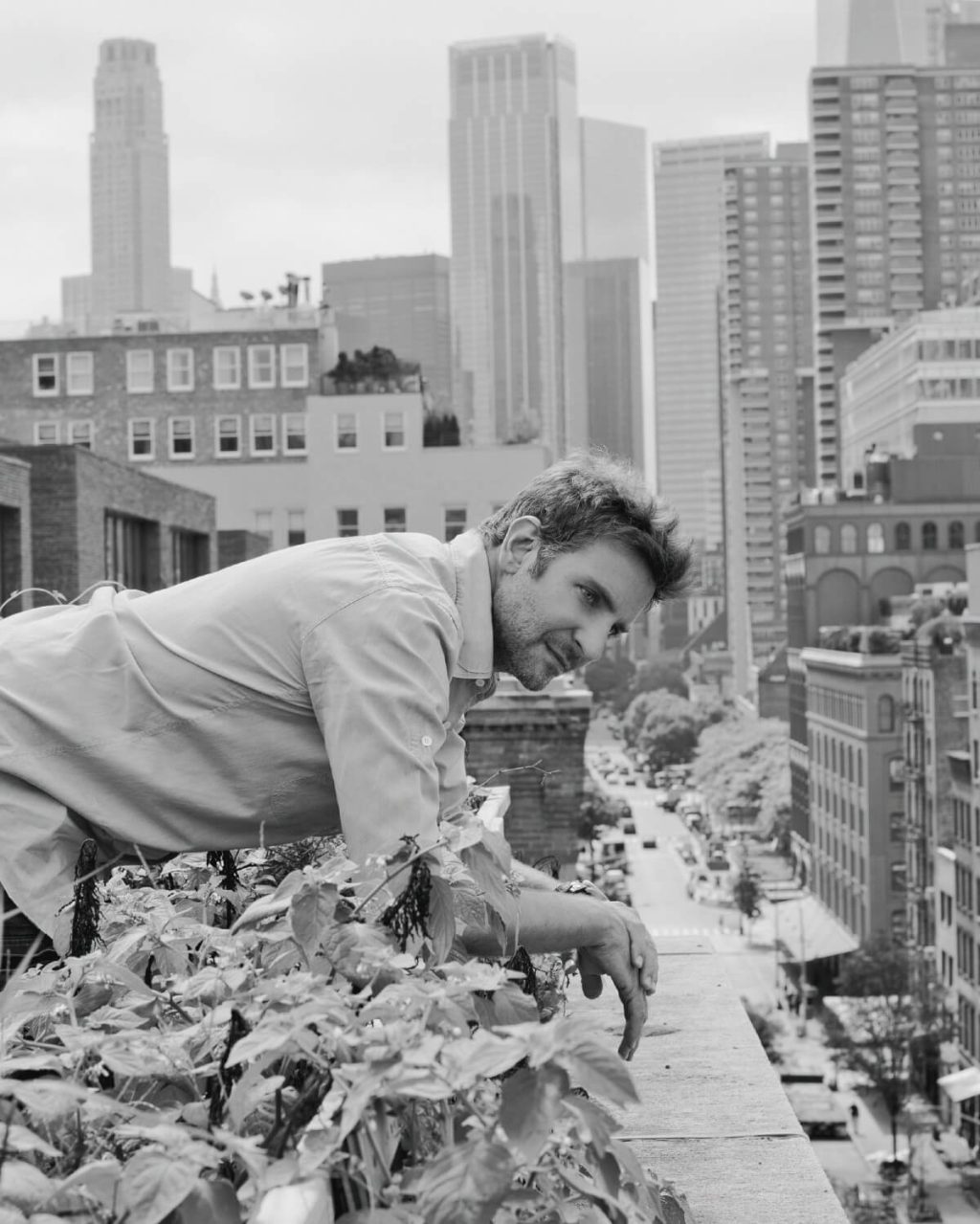 Which brings us to a hotel in the West Village, a corner booth, him fingering his aviators on the table in front of us, where he is willing to tell me a lot about his movie, where he is willing to share the same set of facts about its making that he's shared with many, many, many other reporters, but he is not willing to go much further.
I wanted to talk about Mr. Cooper's own sobriety, and how it was reflected in Jackson's drug and alcohol addiction. I wanted to talk about fatherhood — how Mr. Cooper has both lost his father and become a father in the last few years — since fathers haunt the movie. I wanted to talk about love. But he wasn't having it.
Listen, he said to me. He gets that I'm just doing my job. But he's not going to get personal with me. He has to promote his movie — he wants to promote his movie — but beyond that? What would telling me anything truly personal really do? "I don't necessarily see the upside of it. You know? I don't."
"You know, here's the thing," he said. Then he smiled, but it wasn't a happy smile, more like a resigned one. "The experience was so incredible, it was such a wonderful, wonderful experience, that it can only go downhill."
What can I say to this? It's fair. He's just spent four years with seemingly total control over a product. Every word, every image, every shirt, every song, every typeface for the credits, all signed off by him. Now he's going to relinquish that control to me?
People want to know, I tell him. People want a deeper sense of where the movie came from. He wanted to show a piece of himself in the movie. This is an extension of that, I told him.
"It's different," he said. "This is because you're creating content."
"But it's your story," I told him.
"I won't have any control, and it really isn't a collaboration."
Sure it is. That's why I'm asking questions.
"You have all the say," he said. "It's not like you're going to show it to me and say, 'Let's work on this section.' You know what I mean?"
So he sat back and told me the same things he told everyone else.
He went to the Actors Studio for his M.F.A. in acting and received a special commendation as the star question-asker of "Inside the Actors Studio" — of many actors whom he'd go on to star alongside. It was there that he met his beloved mentor, Elizabeth Kemp, who died in 2017 and to whom A Star Is Born is dedicated. He felt that once he met her, he was finally able to relax, for the first time in his life. He gave those classes everything he had. It reminded her of something her mentor, Elia Kazan, had once told her, which was that he'd only wanted to work with people who make their work the most important thing in their lives.
He moved to Los Angeles in 2000 after he landed his role on "Alias." He asked J.J. Abrams to send over VHS copies of the dailies to Mr. Cooper's home. He wanted to see how people like Carl Lumbly and Victor Garber and Ron Rifkin approached screen acting. He'd shadow Ken Olin, one of the show's directors, and sit in the editing room, trying to learn how TV and directing work.
He tried to find the truth in every character. "Once you get that fire inside you to tell the story, everything's personal. So, you have to bring up everything. Whenever you create a character, at least for me, you have to find anything you can to tell the truth, right? So, yeah, you're always working off of yourself."
He did it when he played Face in The A-Team, a character that is so superficial that he's called by a body part. Even then, he dug.
Ms. Kemp had told him, "All that stuff you've always been ashamed of, you're now going to turn that into your art, and it's going to heal you, and also make it meaningful, and a productive thing.'"
All the mundane stuff about directing, he loved it. He got to the point where he understood the machinery. He was ready. People told him to direct a pilot or a commercial to get his feet wet, but he didn't want to. He needed skin in the game.
After the blockbuster success of The Hangover, he never had to do a movie he didn't want to again. He took all the work seriously. Directors saw him as someone who worked in the tradition of Robert De Niro and Al Pacino. But by the time he finished American Sniper, he had been feeling like he'd done enough acting. He loved it, he loves it. He still plans to do it. But it was time to do more.
"I guess I felt like I wasn't utilizing all of myself," he said.
But it wasn't easy to get someone to hand him a project. "Because you're like, 'I have these big dreams, and I feel these things.' It's like, someone's going to tell you who you are, what you're capable of?" Then he pitched A Star Is Born to Warner Bros., and whatever happened in that room made the Warner people hand over $38 million before marketing costs.
That's why you have to believe in yourself, he decided. That's why you can't let people tell you who you are. They aren't even trying to be malicious. They just truly believe that each person gets one dimension.
He talks about 5 percent faster than my personal processing speed. He wore a long chain around his neck and the things that hung on it were: his late father's wedding ring, a cooking talisman that he wore in Burnt, Jackson's ring and a little flower that his partner, the Russian supermodel Irina Shayk, gave him.
In terms of Mr. Cooper's movie characters, he seems most like Eddie in 2011's Limitless after he takes the first pill that makes him a model of efficiency, intelligence, erudition and culture, but before he begins taking two a day and starts falling off a cliff. The intensity manifests itself mostly through a precision of speech and memory and also by him refusing to make a joke, or to acquiesce to one, lest I misuse a quote from him, though people who know him well told me he's funny. ("I think with interviews, actors and directors, everyone has been burned before," Mr. Phillips told me, as Mr. Phillips himself taped our conversation, lest I misuse any of his quotes.)
"There's always been, like, six characters I've always thought I can play in my life," Mr. Cooper said. "And one of them is a musician." The others are a soldier, which he played in American Sniper; the Elephant Man, which he played onstage from 2014-2015; and a chef, which he played in Burnt and in Kitchen Confidential. The other two he won't tell me.
In 2011, A Star Is Born belonged to Mr. Eastwood, who directed American Sniper. Beyoncé was attached, but then her first pregnancy reportedly delayed filming and ultimately, there were too many scheduling conflicts to proceed. Mr. Eastwood talked to Mr. Cooper about the role, but Mr. Cooper was hesitant. He was 36; he didn't think he could play someone that weathered.
On the last day of filming The Hangover Part II, in 2011, he flew home to take care of his father, who was dying from lung cancer. Mr. Cooper had been caring for him in the year before leaving for Thailand for filming, and now it looked like it was the end. He went home, took his father to an Eagles game, and two weeks later, he held him in his arms when he took his last breath.
In that moment, everything changed for him. "It's a new reality," he said. "Everything, everything. It's not even one thing, it's a whole new world. And it was instantaneous. It wasn't like, months later. It was like, his last exhale, and I was holding him, and it was like, everything changed."
Instead of taking as many good roles as he could find, he decided to apply an even more stringent standard of perfection to his work than before. He signed on to do The Elephant Man on Broadway and in London.
By 2015, he felt ready to play the role in A Star Is Born. Now he looked in the mirror and saw it. "Honestly," he said. "I could see it on my face. I just felt it."
But Mr. Eastwood had moved on. Then one evening, Mr. Cooper watched Annie Lennox sing "I Put a Spell on You" on TV. That night he had a dream about the opening scene of the movie. The actual beginning of the movie is not what he dreamed, but he won't tell me what it was because maybe he'll use it if he's ever allowed to make another movie. Anyway, he pitched his A Star Is Born to Warner Bros. the next day.
He wanted to make a version of the movie in which the man isn't jealous of the woman. He wanted it to be closer to the truth of the way things generally go with people: They fall in love and begin to heal, but eventually it becomes clear that love cannot heal you completely.
He still needed to find his born star, his Ally. He attended a celebration for the opening of the Parker Institute for Cancer Immunotherapy at Sean Parker's house in Los Angeles — Mr. Cooper has been involved in cancer benefits since his father died — and that's where he saw Lady Gaga perform "La Vie en Rose."
"My mind was blown," he said.
She was plutonium, he thought. She would be the thing his movie had that no other movie had. He called her agent and asked for a meeting. He went to her home in Malibu and there was a piano in the living room.
"She was so open," he said. He asked her if they could sing a song, and he began to sing "Midnight Special." They downloaded the sheet music and sang it together, with her on piano. After one verse, she stopped him and began to record a video on his phone.
Mr. Cooper spoke about how much he admired Lady Gaga and how close they became. They spent months preparing and building their relationship, building heat and connection together. When I spoke with her on the phone, she referred to a scene in which Jackson and Ally get into a fight while she's taking a bath. He's drunk and calls her ugly — a soft spot for her character, and herself. The moment isn't in the script, and her devastation is real. "We left a space for there to be both love and hurt at the same time," she told me.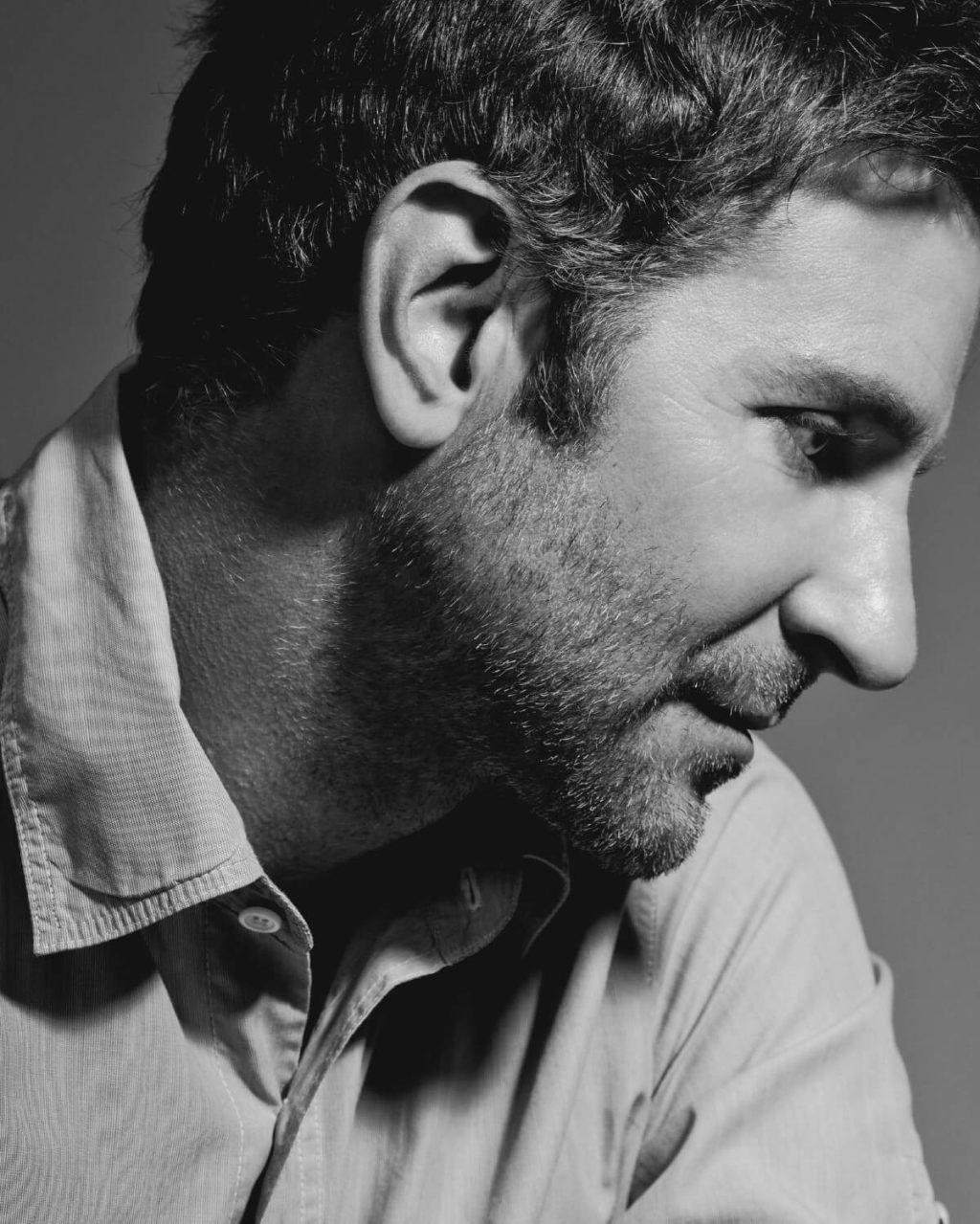 He learned how to play the guitar. He learned how to play the piano. Not just enough to be convincing onstage — enough to be a professional musician.
Now he needed to find a sound for Jackson Maine. He didn't want it to be too country. He didn't want it too exactly anything, because he didn't want to isolate Jackson in a genre. He didn't really sound like Bradley Cooper. He realized he had to drop his voice by an octave, so he went to work with a vocal coach.
"Your voice is everything as an actor," he said. "And if you're not connected to your voice, it's over. It's impossible."
At first, Mr. Cooper was only able to use his new, deeper voice if he hunched his neck forward. Then it became easier, but man, it hurt at first. He began to listen to Sam Elliott interviews — this was the voice he wanted. This even before he had Mr. Elliott over to dinner to ask him to play his brother, Bobby.
When his voice was truly ready, he filmed at the Glastonbury Festival in England, right before Kris Kristofferson, who co-starred in the 1976 A Star Is Born. He filmed at the Stagecoach Festival, and onstage at the Greek Theater in Los Angeles. His mission throughout was this: Be authentic. Tell the truth. A musician (naturally, he won't tell me who) told him, "'You better create a character that meets the standards of what it is to be a rock star because no one's ever gotten it right.'"
He wanted to make a movie about a man who wears his hat all the time except for when he's singing — usually musicians wear their hats to sing but take them off afterward. Not Jackson. He's only vulnerable on a stage. He wanted to make a movie about a man who had something to say and held himself and the people in his life to the rigors of that ethic. "What he says in the bar is, you know, 'Talent's everywhere, you know, everybody's talented at one thing or another, but having something to say and a way to say it, that's a whole other bag.' I believe that, you know what I mean?'"
He learned to understand his characters through his dreams, particularly the dream workshop he learned from Ms. Kemp. He created rituals for his character by "tapping" into his subconscious.
This is all great, I told him. It's good information. But now I had follow-up questions, ones based on clues from the movies and biographical information I know from previous interviews — was anything inspired by a specific relationship? What was he thinking in that final devastating scene?
These are the questions that annoy him. Do I really want to know about his love life? Do I really want to know what specific thing he was thinking in that scene? Do I really want to know about his sobriety, and the events that led to it?
Uh, yes. I suggested that people like to know the artists behind the art.
He thinks that's silly. "Any time you do anything, you have to find personal things of yourself, but no, I mean, I felt like I was him. I wasn't, like, going, like, back to a moment of my life in that scene."
The movie isn't about him in that way, he said. It's just by him and of him. There's no one-to-one correlation of events in his life to events in the movie. There's no one-to-one correlation of emotion, either, and in the parts that are specific, well, they're for him to know. He made the movie because creating art helps us heal one another. "That's the whole point of creating art, trying to somehow deal with the desperate reality of being alive, you know?"
I have a story to write, I told him. I'm not sure what to do. Coming back with a good story is my thing, I said. He saw I was dismayed, and again, I seemed nice, so he tried to explain it. "It's wonderful that people want to ask me questions. I just find that no matter how much time we spend together, it's only by spending time and doing something with somebody that you start to get to see how they work and how they interact with other people and who they are, you know? You couldn't get to know me in this scenario just as much as I don't know who you are."
He was nice, too. He just didn't want to be known the way I wanted to know him.
A Star Is Born is a portrait of self-destruction. It's a story of love between two superstars and the codependence that festers between them. It's about being cruel to people you love. It's about the lure of the drunken haze and the way people can enable you. Ally's rise doesn't diminish Jackson's star; he is the agent of his own ruin.
I saw the movie again, and then I reread my transcript, and this time I understood. The movie is about all the things above, but mostly it's about the way that commerce interferes with art — how people who aren't artists pretend to know what art is, and how an artist has to protect himself from what the machine asks of him. Meaning that, in its own way, it's also about this profile.
People read these kinds of stories for the same reason they go to the movies — because they're curious about how a person shows up in a performance or a script or a shot.
This article has been edited for girlsspeakgeek.com. The complete story appeared in
The New York Times
Sept.2018.