2017 was all about Netflix and on demand. Binge watching series I started live to see how they ended up. Catching new shows for something fresh and dynamic. I have to say, though, the binge watches far outweigh anything new. Because there aren't that many shows on now that I really love. And because something that is a bit of a hybrid – familiar but also new and different – will probably always be my favorite.
I just can't put Once Upon a Time on the list. I will give them credit for an incredibly innovative reboot. But the new cast really isn't dynamic enough and a lot of the problems with the series carried through and it's just not that good.
I know I should say Stranger Things and while it's really well done, it's not the sort of thing I want to sit around and rewatch.
And rewatching is the theme of the year. If a show is good enough to watch two, three times then it deserves to be on the list.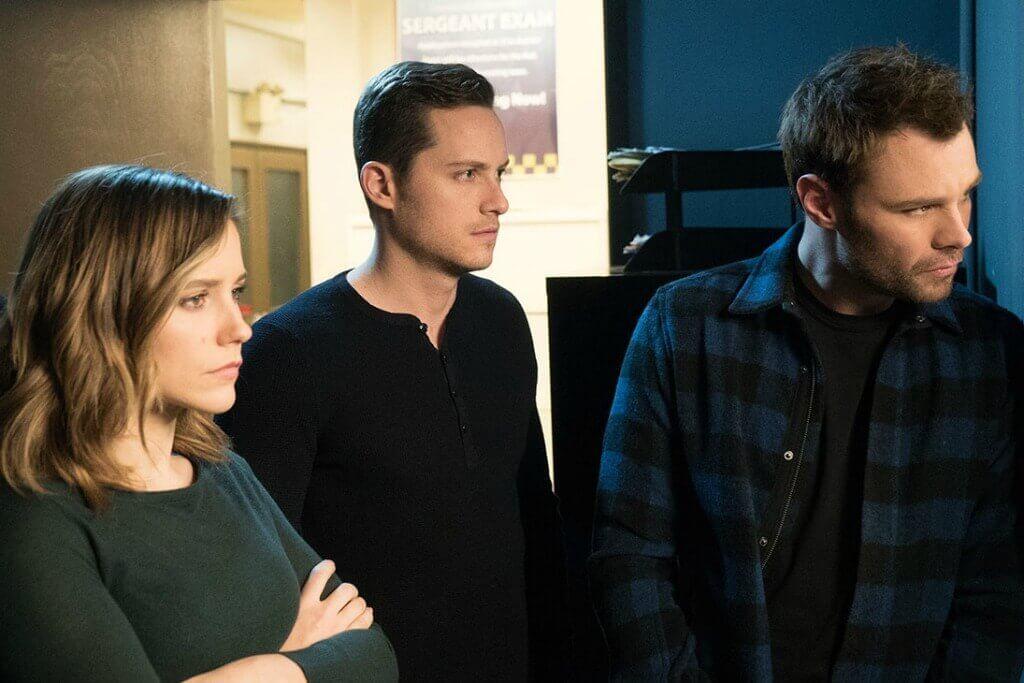 9. Chicago PD
A late list means a late edition. I didn't start watching Chicago PD until April of 2018 (it's totally going on the 2018 list also!) and it would be higher on this list if I wasn't sort of cheating by adding it. But it's amazing. Yes, it's a cop drama. But also, it's got heart and emotion and it's serialized – but just enough to keep you watching each episode, not so much that you feel lost. Patrick Flueger (who you'll remember from The 4400) and Jesse Lee Soffer are both kind of great in their own ways. And, I mean, it's a double latch show! With Sophia Bush, who I thought I despised from the early seasons of One Tree Hill, but who I actually really like a lot.
So, yeah, it's so good it's worth cheating on my own list!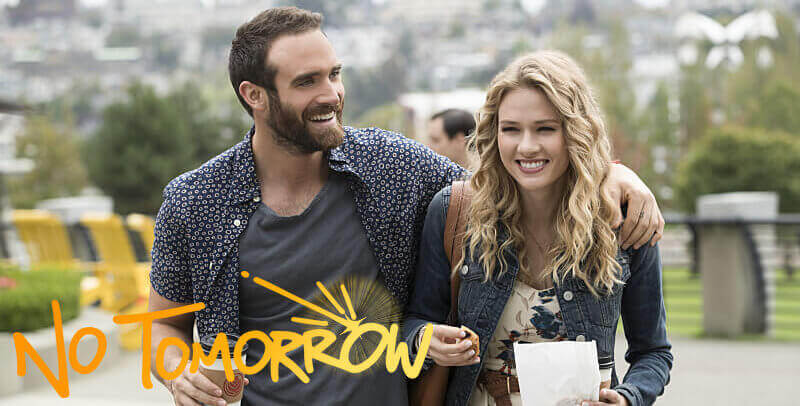 8. No Tomorrow
When I was watching No Tomorrow, when it was live, I really loved it. It was fun and silly but with heart. As it progressed, though, as it took itself too seriously everything kind of fell apart. Xavier and Evie were the best part of the show (and Joshua Saasse!). All the other things were noise and that noise became annoying more than fun. But Xavier and Evie – their antics, sorting out their relationship, pushing each other to grow in different ways – it was a lot of fun.

7. Shooter
ok, Shooter only half counts. I watched season one twice, and the movie for the first time. Not in that order (movie first, which made me curious about the show). The show is definitely better than the movie. Because there's time for more depth and for the story to play out more fully. Tom Sizemore is super icky so ugh. He nearly ruined the show but once I'd been through it once I could fast forward through all his scenes. Ryan Phillipe on the other hand is pretty fantastic and (sorry) better than Mark Wahlberg. Probably because he has more time with a tv series instead of a film but he totally sells the whole Bob Lee Swagger bit. Shantel VanSanten is also really good as his wife, Julie. The two of them make the show watchable.
6. iZombie
I was really skeptical about iZombie at first. But then I watched the first episode and rolled right into the second, and third and watched like a season and a half in a weekend. Rose McIver plays the different versions of Olivia quite amusingly and the arcs twist on each other enough to keep it interesting. It is hilarious with all the word play, so clever and cheesy and amusing all at once (I'd say Ravi has all the best lines but really each character has at least one or two really good ones). It's nice to see David Anders on a show again where he gets to play around with different shades of this character. And Robert Buckley as Major Lilywhite keeps things interesting (don't I say that every show needs a good latch?!).
5. Haven
I watch the first few seasons of Haven live then lost track of it (mostly because Syfy was stingy with how you could stream things and then I wasn't in the mood). But once I got back into it, seasons 4 and 5 kept things interesting. Some parts of it that I loved when it was live (like Nathan and Audrey) I didn't love as much when rewatching. They're good and all but the second time around I gained a new appreciation for Duke (who I wasn't too fond of that first time). His character is soooo compelling. Gets put in the most interesting dilemmas and is so different than a lot of what we see on tv and complicated and really kind of fantastic. The end of the series didn't quite go where I expected and got a little goofy (William Shatner will do that to any show) but I liked how they stretched the concept and then brought it back to make it so personal. It was a little wonky in some places but it all worked out in the end.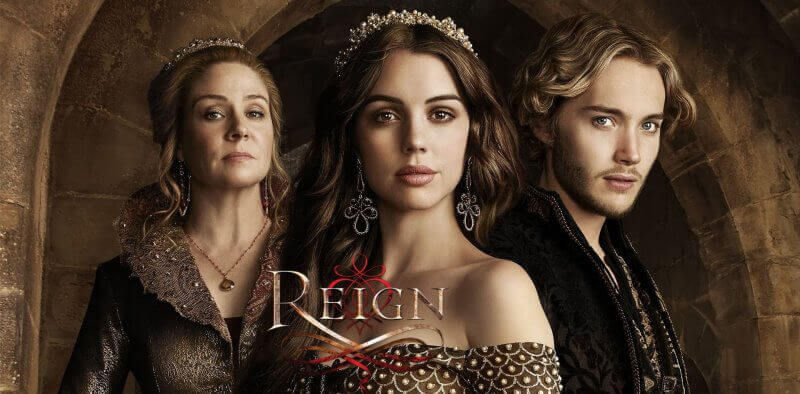 4. Reign
oh how I love and hate Reign. I love how they rewrite history. How dynamic so many of the characters are. How well cast like 80% of it is (Adelaide Kane is kind of brilliant and Toby Regbo is so much better than a historically accurate Francis could have been and Megan Follows as Catherine de' Medici is conniving and sort of villain you can't help but love!). I don't love so much how it's sex-saturated and some of the plot twists are kind of obnoxious. But other times the politics and intrigue are fantastic. I think I love it most for that historic, moody tone that it evokes unlike anything else I watch. It's atmospheric with the setting and the costumes and the music. And plugging that cast into that world works really, really well.
3. Girl Meets World
It's stupid to say that Girl Meets World is one of my favorites because it's on the list, right. But it is. The cast is so incredibly spot on. Like no shows are ever that well cast, but this one was. It was charming and adorable and funny. And poignant on occasion. It was full of nostalgia but didn't drown in it. Every aspect of it was like playing the piano – hitting all the right notes for just long enough and then letting the melody continue on.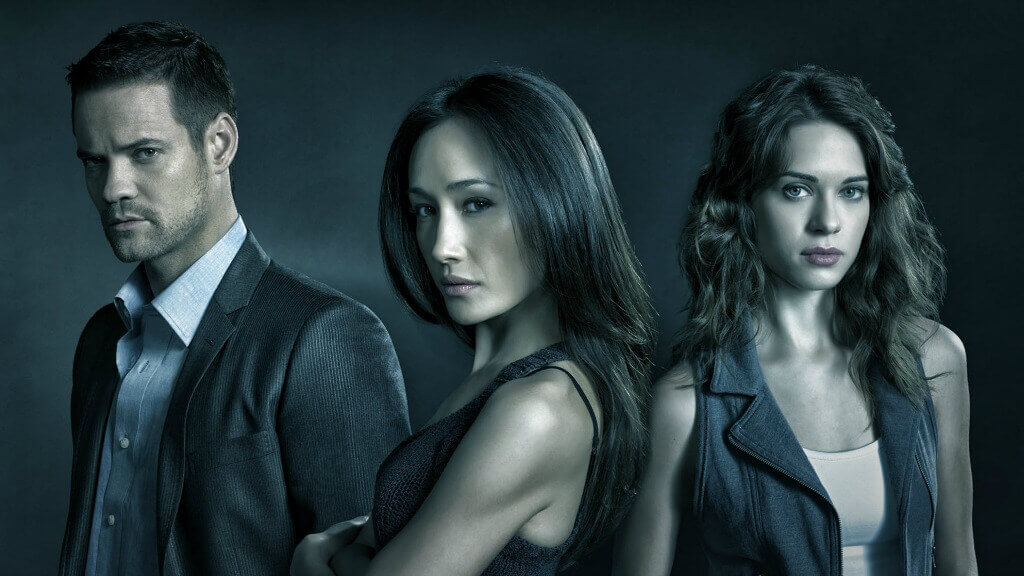 2. Nikita
I watched the first three seasons of Nikita live. And rewatched them a few years ago on Netflix. I started rewatching it again a while ago and just finished season 4. And, damn if I don't love it. Amanda is super annoying (partly because she was badly cast). They shouldn't have carried her through as the big bad. And it got really convoluted more than a few times. But the characters saved it. Nikita, Birkoff, MICHAEL, Owen, Alex, they were well cast and totally worth following through the series. I mean, Shane West and Devon Sawa – it's like a 90s teen heartthrob revival. But it wasn't just the individual characters, it was their dynamics and relationships that really worked really well and make it fun to watch and watch again.
1. The Brave
The Brave makes me both really happy and really sad. Because I love these characters and they were all very well cast. But I'm afraid we'll only ever get these 13 episodes because the ratings are rather abysmal and it didn't get picked up for the back 9. But guys, seriously, SERIOUSLY! An elite military unit that does all sorts of different things all over the world each week. Their camaraderie holds the show together and yet it's so easy to like each one of them individually. Jax is super bad ass (and tough!) and also a few times annoying but she's easily forgiven. Preach is like mysteriously cool and occasionally funny. McG is exactly as charming as he thinks he is (but not an ounce more). And Amir, I love Amir. I know he's short but he's funny and he's smart and he doesn't apologize for who he is no matter how much grief they give him. And Mike Vogel as Dalton is a really great leader and holds the show together so well. And the whole thing not happening with Top and Jaz! They talked about constellations!
It needs to come back for a second season because I need more than just these 13 episodes to rewatch. (I'm not joking – I have literally watched the whole series like 3 or 4 times because I've only got these 13 episodes).