"The middle of nowhere" is about halfway between L.A. and Las Vegas at a dusty old airstrip in the desert called the Barstow-Daggett Airport.
Angelina Jolie loves this place. Something about its broken-down beauty and military history speaks to her dual craving for authenticity and manliness. She calls it, simply, "Daggett." As in "Brad and I like to fly in to meet our motorcycles at Daggett. One time we took a three-hour bike ride in the desert to a place where we spent the night alone. And then we rode the bikes back to Daggett and flew back to L.A. to our kids before dinner the next evening."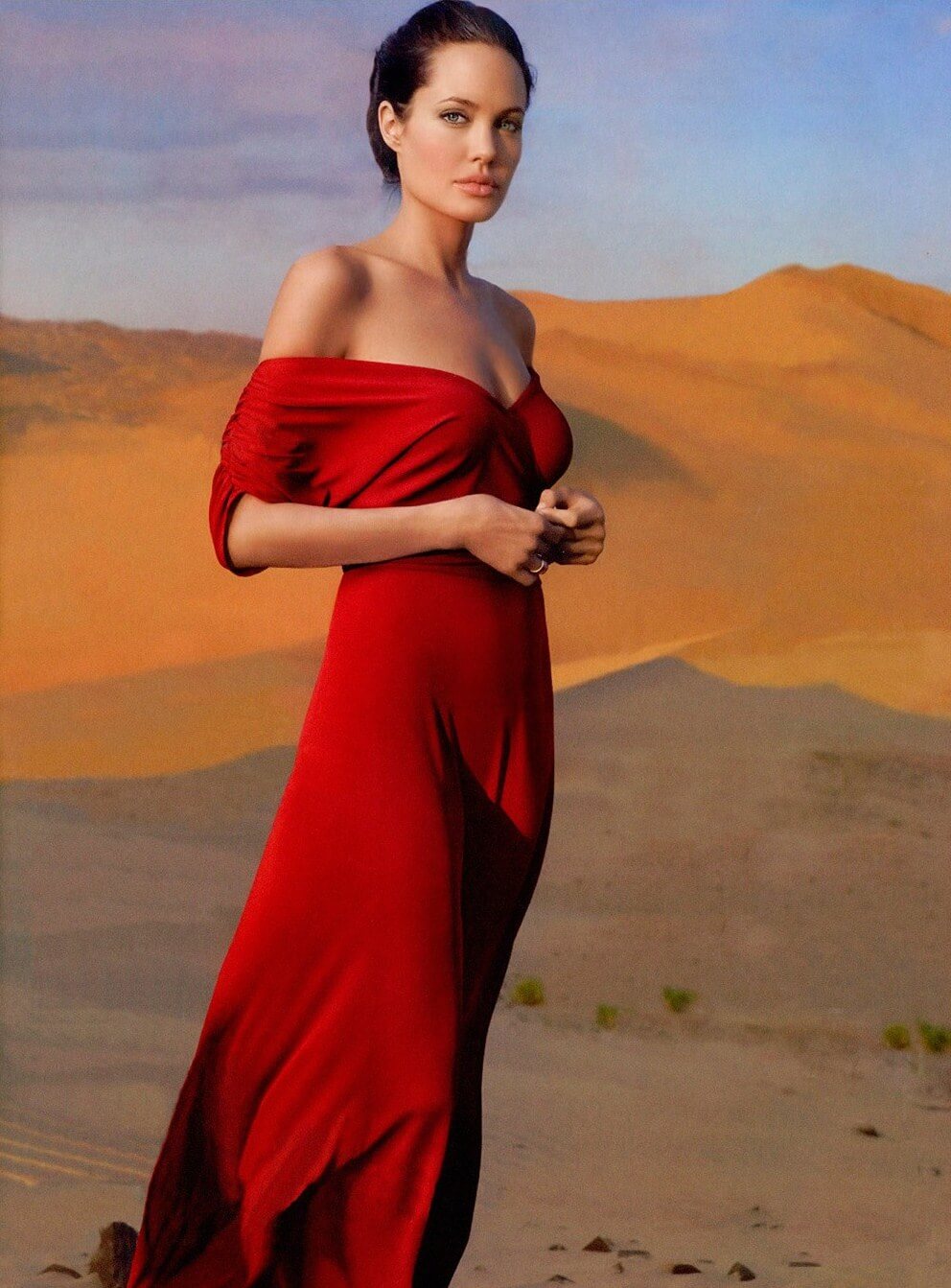 We have all gathered at this remote, intoxicating place because it seemed like a fine setting for capturing the spirit of the post-pregnancy Jolie, who seems to have an unquenchable thirst for the uncharted and off-the-grid. This is a woman who thinks nothing of helicoptering onto the top of a mountain in post-earthquake Pakistan for Thanksgiving when she is three months pregnant. Or of moving to Namibia to give birth to her and Pitt's daughter, Shiloh, in a tiny hospital in a one-gynecologist town. "We aren't completely insane. We looked for places that were not rife with malaria and dengue fever, and Namibia is good for that because it's so dry."
Indeed, just yesterday, she flew her own Cirrus SR22 single-engine plane to the photo shoot. The shoot went too late for Jolie to fly home in the dark, so she, like the rest of the crew, checked herself in to a Ramada. "When Brad and I take road trips we love a Taco Bell and a roadside motel."
Jolie is famously difficult to photograph; she does not like being styled. Despite having approved of the clothes at a fitting a few days ago, now she is not in a Carolina Herrera or Bill Blass mood. "It is always just an awkward thing for me. I'm not modeling. It's me. I'm a person. And yet I'm selling clothes while trying to promote a movie. It's very odd. And yet, in our world today, it's been a very successful formula. It works. We play dress up. But it's not really us. We've lost all sense of portraiture, and that's too bad." But she cannot help but fall under the spell of the master. Leibovitz has coaxed Jolie out of her trailer, where she had been quietly stalling, by letting her choose the tough girl option . . . for now.
I had asked Jolie a few days ago if I could fly with her, and she told me she had never taken a passenger up before but would think about it. When I arrived at the photo shoot, I told her that I mentioned to my mother that I might fly with her and that my mother did not like the idea one bit. Jolie laughed it off. Now, as I am watching her kick off her stilettos (she pilots barefoot) and step up onto the wing of her little white plane, she stops for a second and stares at me standing off to the side. There is a glint in her eye. A big smile spreads across her face. "Let's go scare your mother."
Only as I am jammed in the back next to Leibovitz, bumping along the dinky little runway, does the reality of what I'm doing sink in. I imagine the headline: ANGELINA JOLIE AND ANNIE LEIBOVITZ DIE IN PLANE CRASH NEAR LAS VEGAS. I tell myself this will be a suitably fabulous way to die, and just like that we are in the air, floating above the desert, and my nerves are gone. "I'll do some tight turns. Maddox likes it when there are g-forces." And as quickly as we lifted off, we are back on the ground. As we step out of the plane, someone comes running over to tell Jolie that Brad is on his way. He'll be landing any minute.
Two-and-a-half years ago, I had dinner with Jolie at the L'Ermitage Hotel in Beverly Hills. At the time, she seemed to have happily settled into her post-Billy Bob life as a single mom. Jolie was in L.A. to shoot Mr. & Mrs. Smith and had just begun rehearsals. She had known Brad Pitt for only about a week. "Today they were putting us together and trying outfits on us, seeing how we look as a couple," she said to me then. "It's always so silly; you don't know somebody and in three days you're going to be 'married.' But he's lovely, Brad Pitt. He's very sweet."
When I asked her then about the film, she said, "It's a study in marriage and how well you know your partner. There's everything from couples therapy to arguing about the drapes, and you think they're having affairs, and then you slowly discover that the reason they're having problems is because they have very different lives and have secrets from each other. My opinion of marriage comes from a very cynical place. Do you want to kill your spouse? For me, that's a serious question. And Brad Pitt comes from a place of: What a funny idea, to kill the person you're married to, because he has a happy marriage. So we're actually a very funny combination."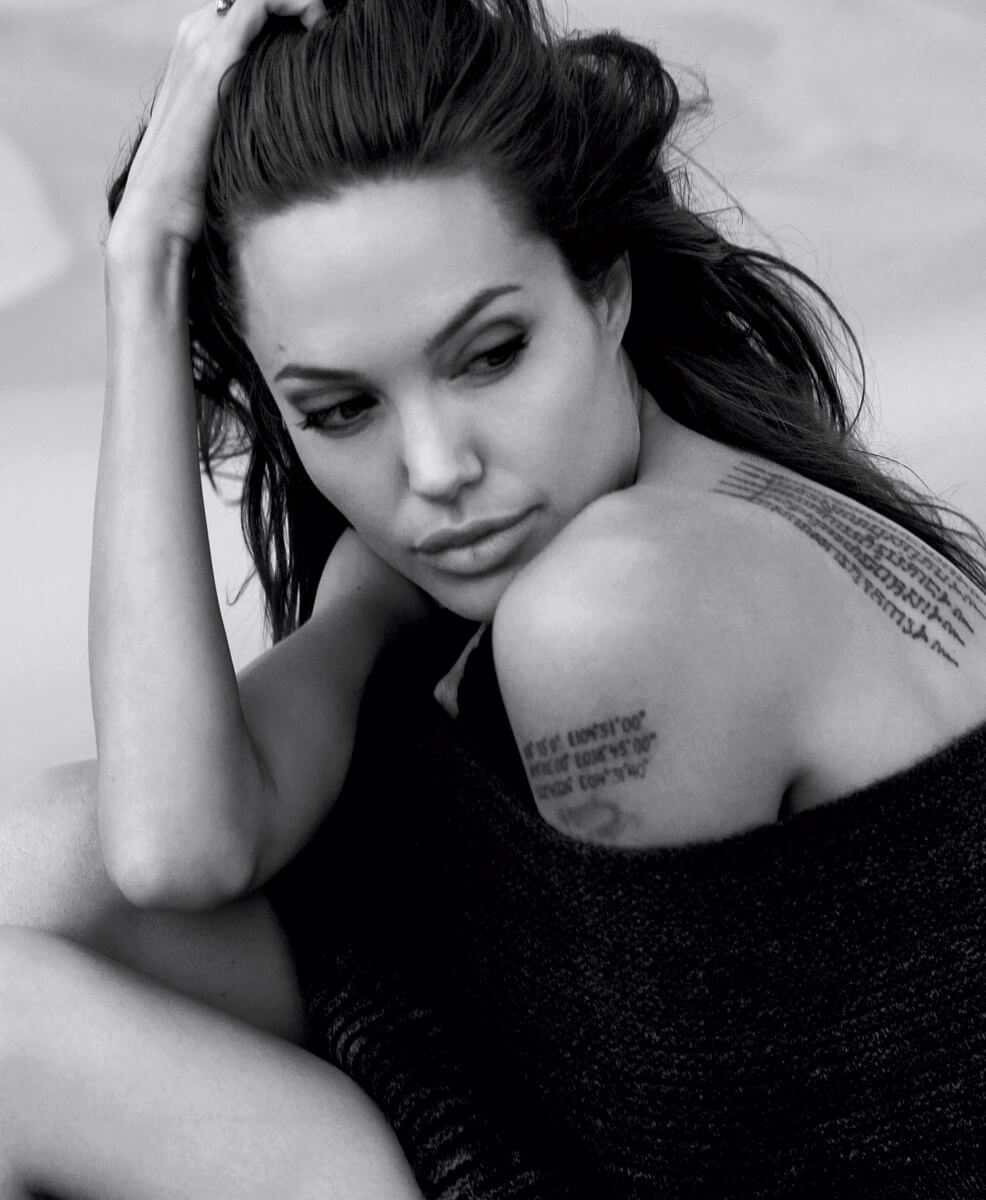 Now it is mid-September 2006 and we are back at the same hotel, sitting in one of the sprawling garden suites that she has reserved so that we might have a little privacy. (Two-and-a-half years ago, we sat in the lobby and no one said a word to us but the waitress.)
Jolie has not given a lengthy personal interview since she and Brad have been together, and when I bring this up she says, "I mentioned that last night to Brad. I said, 'I'm a little concerned. I just haven't done this, having to represent another person.' Usually I just represent myself and I don't worry about it, because I don't care how bold I am. People can think anything they want about me if it makes their time at the checkout counter go a little quicker. I'm all for killing time in the supermarket. But Brad said, 'Well, don't change a thing about the way you've always done it. Just relax and don't worry.'"
I plunge right in and ask the obvious question: What happened?
"Brad was a huge surprise to me. I, like most people, had a very distant impression of him from . . . the media." She laughs heartily. "I am just as guilty! I think we were both the last two people who were looking for a relationship. I certainly wasn't. I was quite content to be a single mom with Mad. And I didn't know much about exactly where Brad was in his personal life. But it was clear he was with his best friend, someone he loves and respects. And so we were both living, I suppose, very full lives.
"Because of the film we ended up being brought together to do all these crazy things, and I think we found this strange friendship and partnership that kind of just suddenly happened. I think a few months in I realized, 'I can't wait to get to work.' Whether it was shooting a scene or arguing about a scene or gun practice or dance class or doing stunts—anything we had to do with each other, we just found a lot of joy in it together and a lot of real teamwork. We just became kind of a pair. And it took until, really, the end of the shoot for us, I think, to realize that it might mean something more than we'd earlier allowed ourselves to believe. And both knowing that the reality of that was a big thing, something that was going to take a lot of serious consideration."
"Not as exciting as what a lot of people would like to believe. We spent a lot of time contemplating and thinking and talking about what we both wanted in life and realized that we wanted very, very similar things. And then we just continued to take time. We remained very, very good friends—with this realization—for a long time. And then life developed in a way where we could be together, where it felt like something we would do, we should do."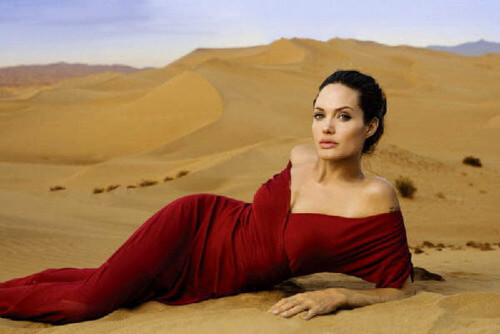 When I ask her what Brad is like, she says, "He's private. He's got a wicked sense of humor. He's a real artist. He's very content to just be alone in a room and create and draw and read and get lost in all of that. He is a great challenge to me. We push each other to be better. Even if it's just a better bike rider or a better pilot. We're constantly in competition with each other. He's somebody I admire based on the way he lives his life. And that's why I'm with him. He'll probably read that and laugh. We still have this funny thing: We were so used to not being together that when I was adopting Zahara and going through the follow-up home study, the woman said, 'How long have you been together? And can you explain your relationship?' And she's obviously not a reporter. She's just a woman doing her job. But we both got hysterical. We couldn't answer the questions. We were like two idiots. 'What do you mean? We're not. . . . We've never had a. . . .' We're like two great friends, and if we talk seriously about the relationship, it just seems odd. I mean, on occasion we are obviously capable of being very adult with each other."
"We have both been married before, so it's not marriage that's necessarily kept some people together. We are legally bound to our children, not to each other, and I think that's the most important thing."
"Yeah, life has moved very quickly. Brad and I have these moments where we look around and suddenly realize we have three kids. The day Shiloh came home, we were in Africa and we had just gotten back from the hospital. We looked around at three sleeping children and each other and thought, My goodness!" She laughs. "Here we are! This is amazing! Couldn't be happier! But . . . wow. We can't even figure out how to get them all in the car."
It was the children, she says, that really sped up things. "Especially Maddox. There was a coming together of him and Brad. It's a big thing to bring together a child and a father. It had never crossed my mind that Mad was going to need a father—certainly not that it would be this man I just met. Until, of course, I got to know Brad and realized that he is naturally just a wonderful father. And we left a lot of it up to Mad, and he took his time and then made the decision one day."
How did he express himself?
"He just out of the blue called him Dad. It was amazing. We were playing with cars on the floor of a hotel room, and we both heard it and didn't say anything and just looked at each other. And then we kind of let it go on, and then he just continued to do it and that was it. So that was probably the most defining moment, when he decided that we would all be a family." By this time, Jolie had already set in motion the process of adopting another child, and even though it was her signature on Zahara's adoption papers, "we both saw her picture in a file on the same day, and we both went to Ethiopia to see her, and we both had the same fear because she was sick at the time, and we both made the decision that no matter what, we were going to look after her. It evolved in that way where he committed to them as a man commits to a child; it just happens emotionally when you make that internal decision, and you just behave accordingly. He's just naturally there for them."
When I finally find the nerve to ask if Jolie has have ever talked or met with Jennifer Aniston, Jolie says, at first, no. But then, a minute later, she interrupts me. "But . . . so . . . you asked if I have ever met Jennifer and I said no. I did, but it was not a proper meeting. We've, like, passed each other and said hi briefly, shook hands. But not a real sit-down-and-talk kind of meeting."
Do you imagine that happening at some point?
"That would be her decision, and I would welcome it."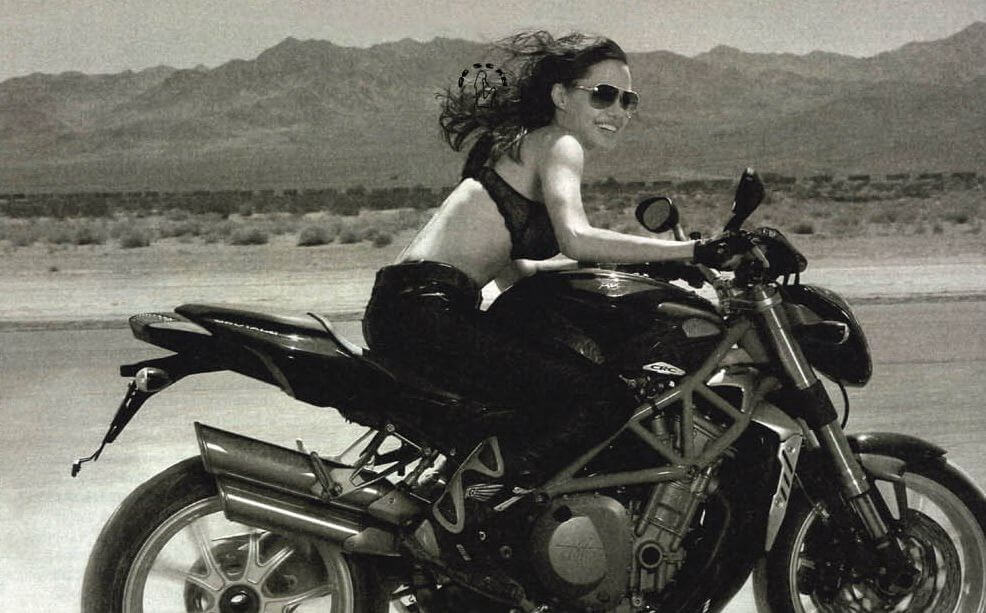 Last fall while shooting The Good Shepherd, directed by Robert De Niro, Jolie "fell" pregnant. "It was a busy weekend on the set. Matt's wife also got pregnant, and we had the same due date." Two and a half months later, the cast and crew were called back for reshoots, and Jolie, who was now starting to show, went to great lengths to keep her pregnancy a secret from everyone, including De Niro. "It was the first time I worked since I got pregnant, and I hadn't eaten for three hours. We were doing a Christmas scene, sitting around this piano singing songs, when the world just went completely black in front of me and I nearly threw up. It was like, cut! They had to move me to the side, get me a nurse. And then I had to say, 'Bob, I think I might be pregnant.' And he was great. He went and got me a banana, I think."
In The Good Shepherd, Jolie plays the wife of Matt Damon, a Skull and Bones member from Yale who gets recruited to work for a precursor to the CIA during World War II. It is essentially a film about the birth of the intelligence service in America, but it is also concerned with the idea of secrets in general and how destructive they are—especially to Damon's character's personal life. Jolie enters the picture a gorgeous, vivacious 20-year-old sorority girl from a wealthy family whom everyone calls Clover and exits it an embittered, prematurely gray 40-something alcoholic rattling around in a big house and insisting that her husband call her Margaret.
De Niro cast Jolie because of a scene he caught of a film, the title of which he can't remember, wherein a guy tries to pick her up in a bar. "She was very good and kind of tough, but when I watched the scene it made me laugh. I felt that one side of Clover needed that kind of toughness." De Niro's biggest concern about casting her had to do with the physical aspect of aging. "The way the character is written, she kind of gets frumpy as she gets older. I had this preconception in my head of her literally being heavier and approaching middle age. That she would become this sort of, not quite dowdy housewife, but someone who's settled into and accepted her fate. Angelina did that but in her own way, and I was very, very happy with it. Her instincts are terrific."
Damon is friends with Billy Bob Thornton and has known Angelina socially for years, but they had never done a film together. "With someone who is that kind of a supernova it's easy to forget why so many people are interested in them, and so the first kind of big scene that we did, I remember the cinematographer widening his eyes because, he, like everyone else, was just kind of blown away by the power that she has as an actress. It was a reminder of why she's Angelina Jolie."
Jolie tells me that she took the part mostly because she "was just really curious about" being directed by De Niro. "He's fascinating. I think a lot of people are scared of him. But I ended up liking him so much. He's a real artist. And he respects someone who works hard—even if he thinks you are wrong, he will give you that."
When I ask about her future plans, she mentions film almost as an afterthought. "I'll always work with refugees. I'd love to have more kids and continue to explore the world and travel a lot and live abroad. I don't think much about film. But I'm sure I'll do more; I'm sure there will be some projects that I'll get excited about."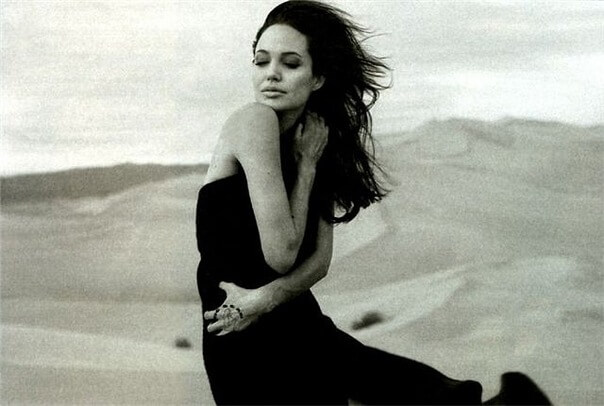 The Good Shepherd is Jolie's first film since Mr. & Mrs. Smith, which reestablished her box-office clout—and justified her $15 million price tag. Just after I meet with Jolie in Los Angeles, she and Pitt pack up their brood and move to India for three months, where neither actor has ever been and where they are working together—he as the producer, she as the star—on A Mighty Heart, a film based on the book by Daniel Pearl's widow, Mariane. When Pitt and Aniston were still together, their production company, Plan B, bought the rights to the book. A few years ago, Aniston told me in an interview she was very excited about "nurturing" the project and that she was even considering playing Mariane. "I would love to think that I could. We'll have to see when it happens."
Now it is Jolie's part. In many ways, it makes perfect sense. "We have a lot of things in common. Mariane worked for many years in radio and journalism in different areas of migration. So, obviously, my working with refugees . . . we have just great discussions about a lot of women's issues and issues to do with children that we both care a lot about."
Unfortunately for the Jolie-Pitts, they were met in India with madness. Through much of October there were constant stories of the paparazzi mob that followed them everywhere they went.
This, as Aniston can attest, is the downside to being Brad Pitt's lady. For some reason, he whips the media into a special kind of frenzy. When I first met Jolie in 2001, she traveled alone to the airport with just a backpack. She had no cell phone, no E-mail address, wore no watch on her wrist. Today, she neurotically checks her BlackBerry every few minutes while bodyguards lurk in the shadows. At one point, I ask her what has been the most difficult aspect of the last couple of years. "Having less privacy. It's only difficult because I love my freedom. I just became that much more public, and it was something I knew would happen, and it was almost a reason to not make the choices I made. I knew I would be sacrificing certain things. And that for the kids is the most difficult. I think about that with Mad. Even when we were shooting Mr. & Mrs., Mad and I would go to the parks and run around, and occasionally someone would follow me home from the set and I'd get photographed. People weren't outside my house every day. We could really go to the park, we could go for walks, we could get a coffee, he and I would go grocery shopping. And now we can't do those things. Hopefully it will all fade away. We're a new family, and soon it will be less interesting."
A week after the photo shoot in the desert I find myself back at the same suite in the same hotel in Beverly Hills. Jolie is hiding out in a hotel room here, studying French. "I've been trying to do it at home for the past few weeks, and it's just impossible to focus. Somebody is always . . . the kids come and go from school, and then Shiloh's having a moment. So I just came here to have a little bit of quiet."
Who helps you through difficult moments?
"Brad. He's the person closest to me. That said, I've often been accused of not talking about my personal things. I mean, even with Brad. He usually has to draw something out of me. I have had a lot of people—ex-husbands, et cetera—kind of suggest that they'd be very open to being a shoulder to cry on. If I had the inclination, it would be very lovely if I could possibly let that go. But I have this odd sense of, It's not going to accomplish anything to cry. It's not going to help you to get a hug! I'm not a hugger. People make fun of me. It's something that I have a hard time with. If someone hugs me, I hold my breath. Snuggling, cuddling, hugging, crying . . . all that stuff makes me very uncomfortable."
What about with your kids?
"Oh, I love hugging my kids. It's a different thing because you feel such a genuine grab from them. Whereas I think adults, we do an odd thing; we tend to just hide in each other's shoulder when we're upset."
Do you ever call your mother crying if you've had a bad day?
"No. I'm never that person."
Whom do you trust?
"I don't trust anyone."
Really?
"Yeah. I don't think it's a good thing. This is going to make you think that maybe I should get some therapy, but trust is such a bizarre word. I'd like to say that I trust my mother, but I also don't know if she might do something that she thinks is in my best interest. I trust that Brad will never do anything. . . ." She trails off. "I don't know. I don't trust anybody completely."
"The reason I was so lost is because I didn't have a sense of a place to put my fight and my passion. I'm committed to the future now. I'm committed to life. I think definitely before my son, I was a little nihilistic. But once I adopted Mad I knew I was never going to be intentionally self-destructive again. I'm starting to be able to see being 50 years old with the kids graduating from high school—though in my mind we're in the middle of a desert or a jungle with tutors and some local friends."
Back on the airstrip in the desert a week earlier, I catch a glimpse of this gentler, more loving side of Jolie. Just after she has safely landed her plane and is told that Pitt is on his way, there is a palpable shift in mood. As Pitt lands their other plane, an eight-seat Cessna Caravan—the family minivan to Jolie's sports car—we are all asked to stay put as Jolie, still in her white linen suit and heels, begins a long, dramatic walk alone to meet Pitt at his plane. The door opens, stairs are lowered, and Pitt scurries down and nearly scoops her up. He hugs her tight and then reaches down and grabs her ass. As they walk back toward the group, talking and laughing the whole way.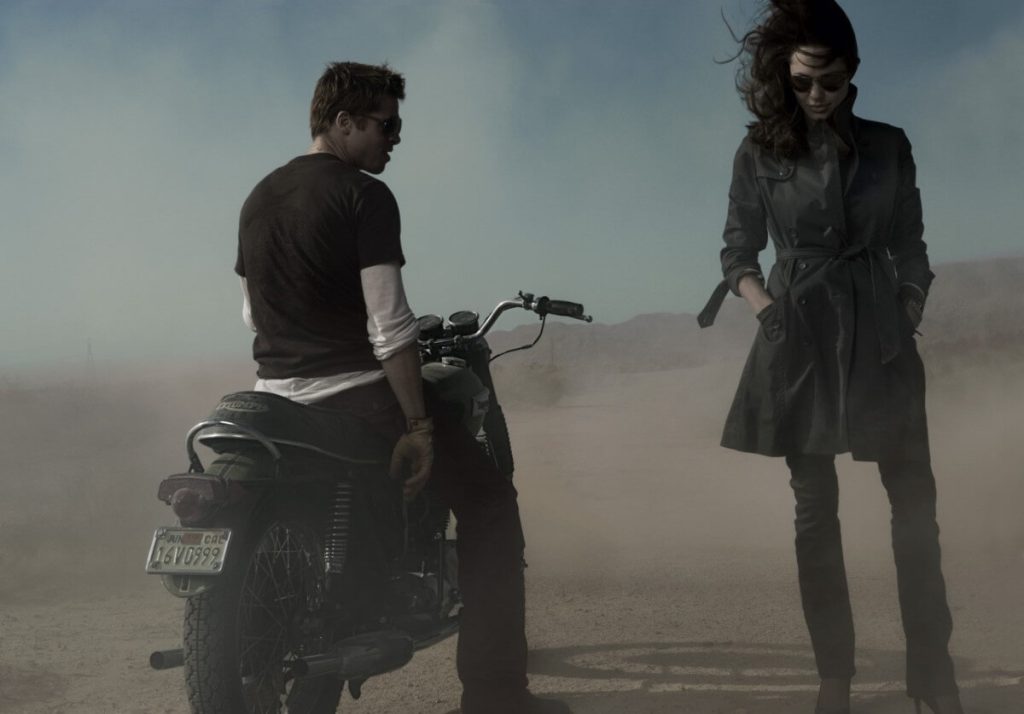 This article has been edited for girlsspeakgeek.com. The complete story appeared in Vogue Jan.2007.