It's my favorite post of the year! It feels a bit different this year, because I pretty much watched everything on hulu. So, no show had a place in my week or a home on my tv. It was all just a to do list waiting patiently for me on my computer.
And I have to say, I feel that it's a fairly dismal year. Because there were a lot of things I liked (a lot), but very few things that just blew me away. and yet, I managed to come up with two Honorable Mentions. The Vampire Diaries is the best show on tv I'm not watching. Just looking at the promos with their rich, lush colors you know this has to be good. Plus all the actors are shockingly attractive and the writers are all talented. You know if I was watching this, I'd love it.
Also, Nikita which seems sharp and dark (and is) but also is strangely comforting and surprisingly engaging. with a good season two it will likely make the list next year.
Sadly, this year marks the demise of not just a show, but the one show that has consistently been on every list from the beginning. But I stopped watching Supernatural in October of '09 and so even though it's still on, it has fallen from my list.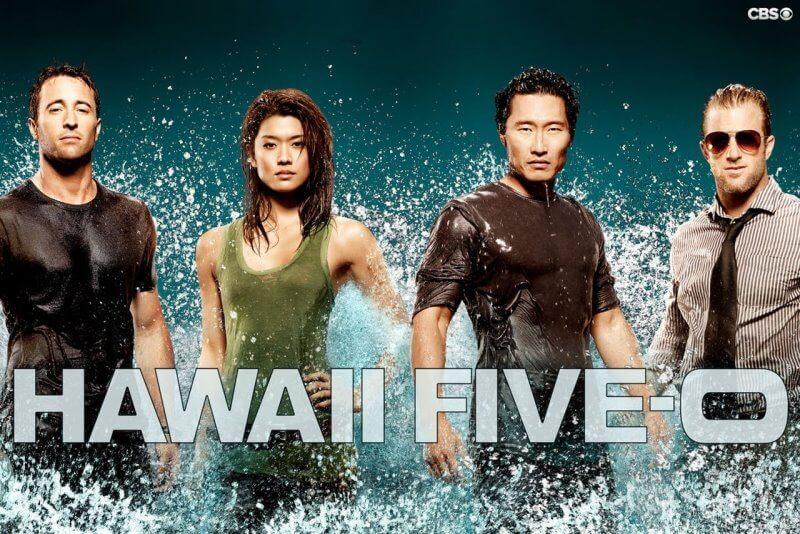 10. Hawaii 5-0
It's hollow, fast fun but it's so pretty. Of all the new shows this year Hawaii 5-0 is the only one I really enjoyed and am still watching. The stories aren't bad and the action is exciting and did I mention it's pretty?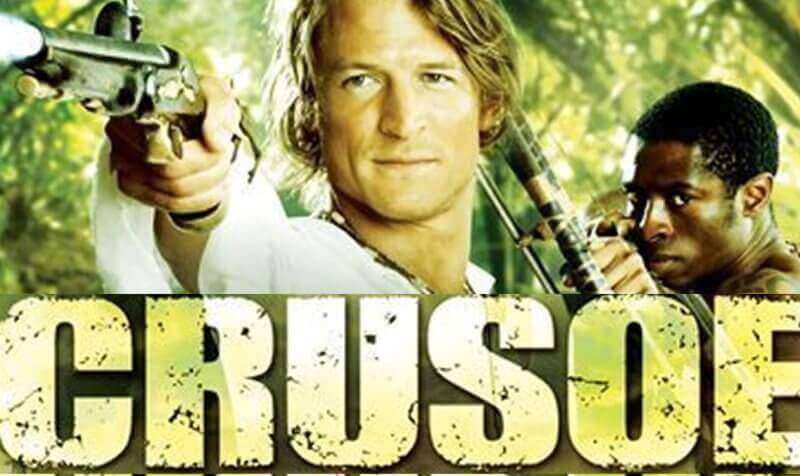 9. Crusoe.
Even though NBC aired this in '08 – '09, I watched all 13 episodes this year on hulu. It's beautiful and has exciting action and good emotion. The estranged romance of Crusoe and his wife was handled well and his backstory was interesting. Plus, his friendship with Friday was a lot of fun. Overall, good show with a good ending.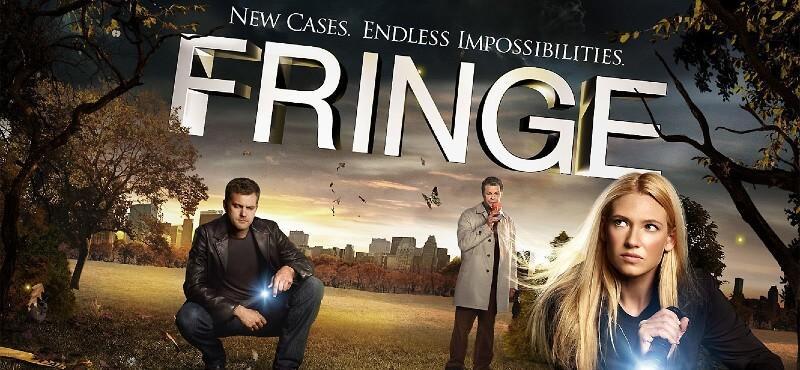 8. Fringe.
I've never loved Fringe, though I've mostly liked it. It makes the list this year because of two strong episodes (Peter and White Tulip) and one obvious surprise. Peter was just so emotional, full of such strength and conflict and willing heartbreak. and I stole a name from it. White Tulip seemed like a storyline we've all seen before but had a moment of great heart with Walter and then the endings were both actually unexpected and sweet. But seriously, these people keep making rookie mistakes because they never ask the infuriatingly obvious question! Still, the obvious oversight this season created a surprisingly engaging storyline. They just could have been smarter getting themselves into it.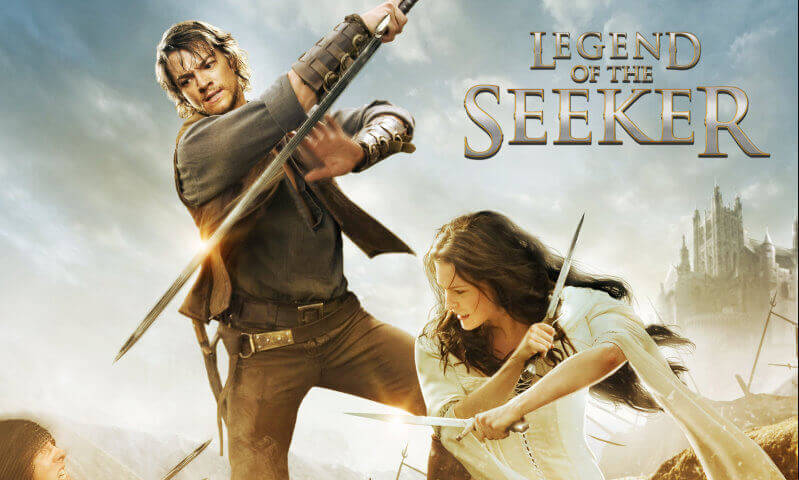 7. Legend of the Seeker.
What began as a Saturday Morning Show in the first season turned into a world of exciting, fast paced and powerful stories about powerful and intriguing women. Legend of the Seeker wrestled with such interesting entanglements of the human will and power and the twisting of a human being through pain and also kindness and the places where strength comes from. And then, the girls got to have all the cool knife fights. what's not to love?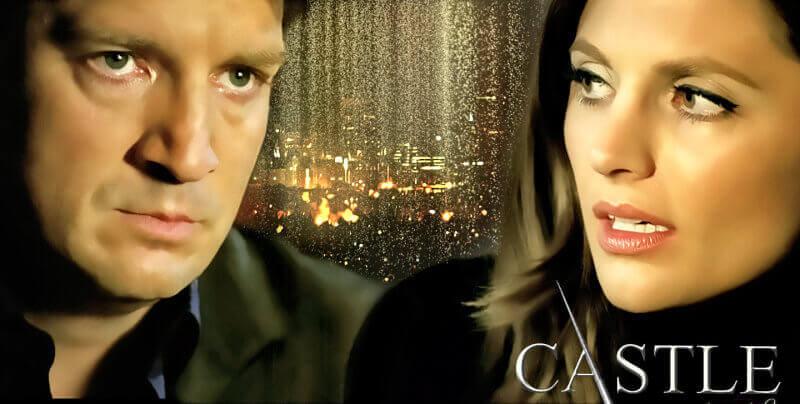 6.5 Castle.
I vacillated between Castle and Hawaii Five-0 as I was compiling the list this year. s3 of Castle has been good and fun but not great. Then, much to my horror, I realized that I'd overlooked the end of s2 with Michael Trucco. Because that's when it was awesome. Not just because Trucco himself is awesome, but also because of the dynamic he brought to Castle and Beckett. I loved Demming and Castle talking sport-speak about the whole thing and Demming fighting with Beckett and then charming her. And his still subtle sense of rivalry with Castle. It just seemed to make the whole show come alive and totally worthy of being on the list this year.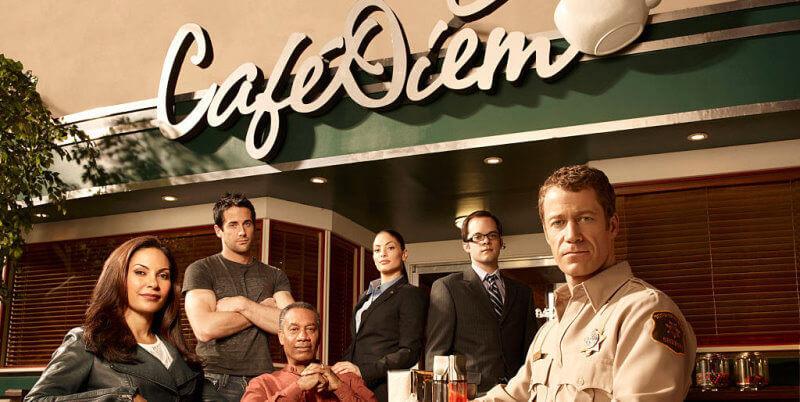 6. Eureka.
The thing I like is no matter how much this show changes it still feels like Eureka. Its greatest flaw this season was that it wasn't as quippy and funny, but it was still fun. In place of the amusing bits it became a show more grounded emotionally. and then there was this last scene between Jo and Zane in the finale that was reminiscent of the great shows on lists past; full of longing and sadness and love and shrouded realization and a little passion. It was fantastic.

5. Friday Night Lights.
I watched the first 4 seasons on dvd this year and realized I should have listened to my sister years ago when she told me to watch it. The characters and the drama are so authentic they're wonderful. There were only a handful of moments I really loved (early in There Goes the Neighborhood and of course The Son) and s2 was my favorite overall, but Friday Night Lights is one of the few shows that doesn't need outstanding pieces and moments because the whole of it is so good. except the end of The Son which is astoundingly brilliant and the reason I started watching.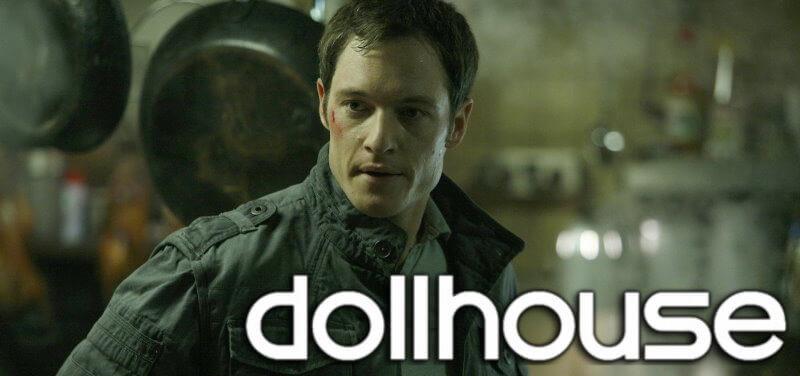 4. Dollhouse.
Admittedly, this is a sentimental favorite. But that doesn't mean it wasn't good. It had great writers and great actors and great people that made it so exceptional. In its final episodes, Dollhouse willfully shattered itself, did the unthinkable, changed all the rules and then found a way to still offer a satisfying conclusion. And of course, there was funny in the darkness and truly remarkable performances. I miss it.

3. Stargate Universe.
I admit it took me a while to get into Stargate Universe. In the beginning, I felt it was a misguided attempt at a character driven BSG-esque show. The problem was none of the characters were particularly likable, which is the key to a good character drama – flawed yet likable characters. So, I stopped watching it. But then, "Peer pressure, man. I'm far too sensitive." So, I started watching it again and found it placidly interesting. Until Incursion: Part 2 happened. and Chloe and Eli were so fascinating and Chloe was so piercingly lonely and the story was suddenly complicated when I realized that even though she's sleeping with Scott, they always make Eli her hero which is not how that story normally goes – so of course I found that intriguing. and I couldn't stop thinking about it for days. and suddenly there was no going back. TJ was still strong and subtle and Greer was a good guy and even though Chloe and Scott and Eli had been this simple, obvious triangle they were suddenly dark and beautiful and captivating. that was what hooked me.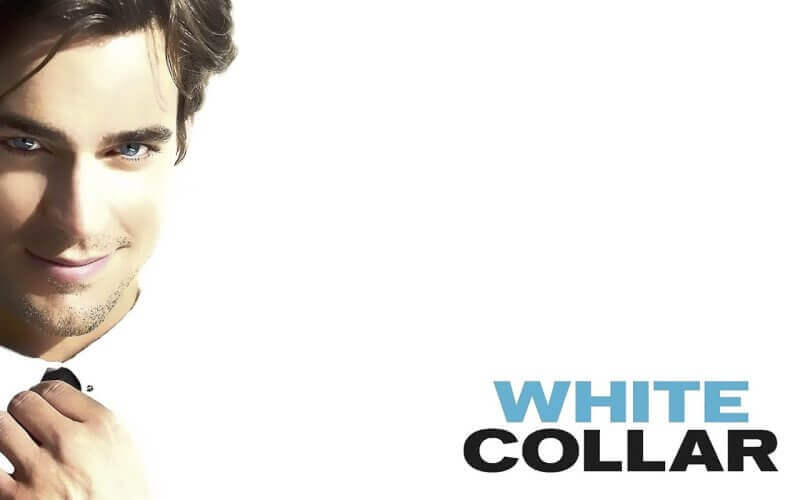 2. White Collar.
This show has grown into it's own really well. I love White Collar more with every episode because it's charming and funny and clever. Peter is surprisingly competent where you don't expect him to be and not bland, which he could be. Mozzie is appealingly quirky (and I don't always find quirky appealing) and Neal walks this adorable line between innocent sincerity and cunningly charming which makes him both sweetly fun and interesting.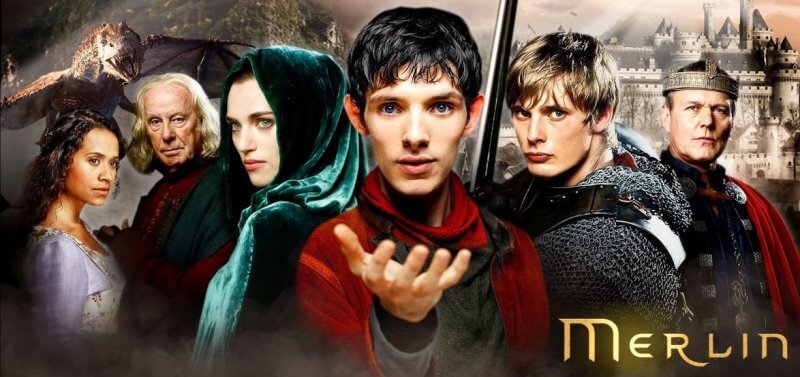 1. Merlin.
The dark horse comes from Honorable Mention to #1 on New Year's Eve. Because I love Merlin, despite any ability to justify it. The production values aren't brilliant and yet it's not a cheap show because so much of the money is put into the recreating the period (costumes and art dept work is beyond exceptional) instead of other things like stellar VFX (not bad, but not Stargate or Supernatural level) or lighting/camera/etc that makes something look sharp and bright (like Hawaii 5-0 or White Collar). Each episode moves quickly through a story and still leaves time for character moments, but the writing isn't brilliant. The performances are good, sometimes even great. But, the dynamic between Arthur and Merlin is brilliant and hilarious and also poignant. And it's funny and sincere and has great action including visceral jousting and exciting sword fights. But when push comes to shove, this show just makes me delightfully, blithely happy.